We speak Tagalog & Visayan!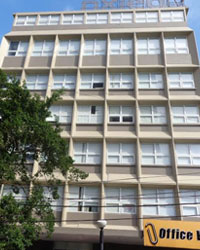 Our Manila Office
1140 Roxas Boulevard Suite 405 Ermita, Manila Philippines 1000
Phone: 02-354-4566
Monday - Friday 8:00 AM - 4PM
Appointment Recommended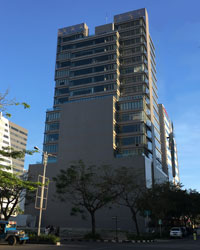 Our Cebu City Office
14th Floor Cebu IT Tower 2 Archbishop Reyes Ave. Cebu Business Park, Cebu City, Philippines 6000
Phone: 800-872-1458
Monday - Friday 8:00 AM - 4PM
Appointment Recommended
Map
Resources for Philippines
Testimonials from Philippines
I wanted to write you and your staff today with my sincere thank you for all your work and dedicated service. Today we received our green card. From start to finish, your process and guidance helped us so very much. I know my calls were numerous and sometimes quite panic'd and your teams guidance was spot on.
I have already sent a few friends to Rapidvisa and will continue to send clients your way due to your great service and commitment. I must tell you, the friends I know that have used your service are all full steam ahead in this process, and someone I know who decided to use an alternate route is still waiting and wishing they had used your service. If I can ever be a reference or give any testimony, please let me know.
~ Rob and Olena
Rob and OlenaUkraine / United States of America

What can I say but I'm so happy and fortunate to have found Rapid visa. The process was easy and the information given by the representative where perfect.
I applied around late November 2013 and within a month or so I received my first letter from immigration stating they received my application. Within 5 months I received a letter stating my application was accepted and a package was being mailed. Received the plaquette around June 18th and was given a date for the interview for July 10. The best thing I did was to accompany my fiancé to her interview because questions where asked of me that helped with my case. I believe the officer was surprised that see my passport and the amount of times I traveled to be with my fiancé. I traveled every 3 months from the day we met in Oct 2012. As soon as he saw the amount of travel and pictures he welcomed my fiancé to the USA . We were so happy to hear it... 6 days later she received her visa via courier service... Actually we had it stay at the DOMEX courier to have it picked up a week later I went back to to D.R. to bring her home and we traveled together. Once you land you want to stay together on the us citizen side of customs. You give the plaquette to the officer and they take you to another room to have your fiancé finger printed and given your expiry date.
A month after her being here we applied for her social which you need her I-94. that number is provided by homeland security. If this number is not given to you then you will have to go online and retrieve. but, all went well and we got the number and she got her social with a stamp stating she can not work without a work permit but, its ok for now. With that we can now get married, in the state of Florida you need a social security number... But we held off a bit to save some money and in the meantime I got her a state id. We are on our way... Sept 26th we got married... Best wedding ever, small ceremony at my employer... Here we are now waiting to have her status change now and if all goes well, Rapid Visa should have her application all ready and submitted by late October2014... I trust they will get everything done correctly and mailed in a timely manner... I cannot be more satisfied with the service and professionalism that Rapid Visa has given me. Thank you from my wife and I we are very grateful.
~ Eddie and Karen Mieles
Eddie and Karen MielesDominican Republic / United States of America

Thank for all assist provided by Rapidvisa.
~ Wen Jun and Feng Yi
Wen Jun and Feng YiChina / United States of America