We speak Tagalog & Visayan!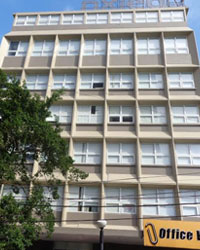 Our Manila Office
1140 Roxas Boulevard Suite 405 Ermita, Manila Philippines 1000
Phone: 02-354-4566
Monday - Friday 8:00 AM - 4PM
Appointment Recommended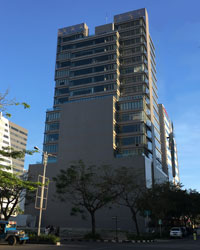 Our Cebu City Office
14th Floor Cebu IT Tower 2 Archbishop Reyes Ave. Cebu Business Park, Cebu City, Philippines 6000
Phone: 800-872-1458
Monday - Friday 8:00 AM - 4PM
Appointment Recommended
Map
Resources for Philippines
Testimonials from Philippines
Of course when this whole process started I didn't know where to look or how to go about it, all I knew was that I wanted to marry the woman I love. Figured it'd be easier marrying a Canadian who speaks English fluently than a foreign woman from other countries: Wrong. Just as hard. So since I wasn't sure exactly what they were looking for with certain questions nor was I sure what kind of order/format all the different paperwork had to be in... I signed up with Rapid Visa. My experience with the Montreal Embassy Visa Process was horrible. The initial parts in the U.S. were done quite well but then it went downhill from there. Rapid Visa turned a horrible situation into a working situation and helped tremendously. The Embassy at Montreal never sent a notice and after having bugged them multiple times over weeks at the ONE venue of contact they had (e-mail, no phone support whatsoever) they got back to me sending me a copy of the acceptance of the petition that they supposedly sent (Neither my wife nor myself received a copy of this until almost a year later after my several attempts at contact). Then they had further instructions for setting up a courier for further paperwork that reflected an adjustment of status that I had no idea they were going to request just yet even though we weren't filing for one.
To top it all off, the instructions they included did not mirror the process whatsoever and there were no couriers near my wife. This is after waiting a year, and with myself in the Military- there was a time constraint (Especially after Montreal). It was nothing but a year of headaches to do with the process but the Rapid Visa staff were immediately on the phone whenever I had any questions with expert advise, they truly are subject matter experts. After ditching the Visa process through Canada because the Montreal Embassy was simply horrid to work through and because we weren't able to go there for answers (it was the nearest embassy to her, but it was quite the distance), we got married and RapidVisa simply changed our package from a Fiancée Visa to an Adjustment of Status free of charge. Absolutely free with hours of help on the phone. I didn't even know there was other paperwork I was supposed to file separately until I saw the packaged PDF files Rapid Visa had set up. If it wasn't for Rapid Visa, I probably wouldn't be living happily with my wife right now. I cannot articulate how painful the immigration process was for us but I can neither emphasize how much Rapid Visa helped. Since then we got her a green card, we've had a beautiful son and are living happily. I've felt with the costs and work associated with U.S. immigration that it deters couples from being together, but Rapid Visa was a comparatively small investment in our happiness that paid off amazingly. Thank you for being there Rapid Visa.
~ Tom and Ashley
Tom and AshleyCanada / United States of America

Hello Jenn, these are some of our pictures on our wedding day. It was so very nice and the best time of our life. This was the start of our journey. After we got married, then it was time to find out how to get my husband back home with me. We had no idea, how to start the journey so I looked on online for help and came across Rapidvisa. I check others but Rapidvisa seem to be the best out of all the ones I saw. And after going through them, my journey started and it was about Jan 15 or so I contracted them for help. We got all the paper work done and mail to Rapidvisa. So they could check it and mail for us. I got a letter from the USCIS Feb 16 2012. Letting us know they receive our case and June 6, 2012 got a letter back from them. Letting us know he was approved and that's the case was being forward to the NVC. Them we started getting all our paper work together again for them and as of Aug 22, 2012, our case was closed with them and now we have our interview date Nov 8, 2012. We are so happy we found the help we need for this journey. We were clueless on how to do all this and Thanks RapidVisa
~ Patricia
PatriciaNigeria / United States of America
We would like to say "thank you" and for anyone that needs a visa. "This is the way to go". We were given a visa from Kiev Ukraine without any problems. And your site made it simple and saved us time and money..."Thanks everyone".
~ Randall and Svitlana
Randall and SvitlanaUkraine / United States of America