We speak Tagalog & Visayan!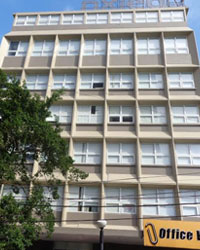 Our Manila Office
1140 Roxas Boulevard Suite 405 Ermita, Manila Philippines 1000
Phone: 02-354-4566
Monday - Friday 8:00 AM - 4PM
Appointment Recommended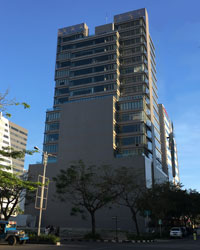 Our Cebu City Office
14th Floor Cebu IT Tower 2 Archbishop Reyes Ave. Cebu Business Park, Cebu City, Philippines 6000
Phone: 800-872-1458
Monday - Friday 8:00 AM - 4PM
Appointment Recommended
Map
Resources for Philippines
Testimonials from Philippines
I have used the services of Rapid Visa to acquire K-1 visa and subsequently Green card for my wife who is a citizen of Vietnam. Rapid Visa has done wonderful professional job to help me prepare all the necessary documents and follow through during the process.
I highly recommend this
~ Tony and Thu-Hau
Tony and Thu-HauVietnam / United States of America

Wanted to let you know how happy we are for using your service for our K1 Visa and now AOS. Me and my wife truly appreciate all the patience and guidance you've given us till the end. We received our visa about 5 months after starting the process with you. You guys made the paper works very easy. Once again thank you RAPIDVISA. Keep up the good work We highly recommend you to those who want a stress less and reliable process.
~ Lloyd and Cherry
Lloyd and CherryPhilippines / United States of America

Thanks for a job well done as always. We really appreciate the quality of work and support that Rapid Visa done for us. They are always ready to answer all our question and they always seem to exceed our expectations. Were waiting for the AOS for now and they help us a lot. God bless you Rapid Visa.
~ Robert and Eva Bailey
Robert and EvaPhilippines / United States of America