We speak Tagalog & Visayan!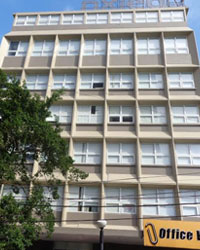 Our Manila Office
1140 Roxas Boulevard Suite 405 Ermita, Manila Philippines 1000
Phone: 02-354-4566
Monday - Friday 8:00 AM - 4PM
Appointment Recommended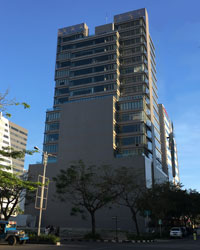 Our Cebu City Office
14th Floor Cebu IT Tower 2 Archbishop Reyes Ave. Cebu Business Park, Cebu City, Philippines 6000
Phone: 800-872-1458
Monday - Friday 8:00 AM - 4PM
Appointment Recommended
Map
Resources for Philippines
Testimonials from Philippines
My fiancée and I had our paperwork prepared by Rapid Visa and I'm so glad we did. They walked me through the process from start to finish, double-checked all my documents, answered my many questions and concerns. We were so fortunate that there's a Rapid Visa office in Manila and my fiancée stopped by to see them. They checked all her documents before the interview and found something was missing. I hate to think what would have happened if she had gone to the interview without the missing item. So, thank you, Rapid Visa!
~ Jovilen Dela Cruz and Robert E. Hobbs
Jovilen Dela Cruz and Robert E. HobbsPhilippines / United States of America

Dear Jenn,
we are still awaiting notification about the adjustment of status paperwork but we wanted to take a moment and tell people thinking about paying a lawyer to help them with a Fiancé Visa or using your service. I have a friend and he did not want to go with your service (big mistake) he hired a lawyer and paid about 80,000 baht after everything was done. I paid your fee. I must tell you that my fiancé was a little upset that I was going with your service instead of a lawyer. I told her that a lawyer was not necessary and that your service had some very good testimonials. My friend went with the lawyer and we went with your service. We got the fiancé at the exact same time but he had to pay close to $3,000 for the same thing that you did for us. Not to mention that I must have called you about 50 times asking, "what about this and what about that?" I made this mistake or I heard this and every single time you had the answers for me and my fiancé which were absolutely ON THE MONEY! My friend who had the lawyer in Bangkok working for him could not get the lawyer on the phone after he paid the money. He could not get things answered and he was very frustrated.
Well, we had a beautiful ceremony in Udon Thani and soon after that my Fiancé was able to travel to Bangkok for a....no lie!!… 10 minute interview. That was it!! She was told to come back the following day and pick up the Visa, which she did. Your service was a life saver..... So simple.... So easy...… So efficient! I have recommended your service to my friend who paid for the lawyer to do the AOS for his wife and he is using you right now!! The lawyers wanted another 50,000 baht to do that. Another friend is trying to get his wife over here now and has just signed up for your service. I tell everybody! We are happily married for about 7 months now!! We are very happy and my wife is happy that I found your service.
We are sending you a couple of pictures of our ceremony in Udon Thani!! My wife is beautiful right???? Haha! I am a lucky man!
Best regards,
~ Charlie and Ao
Charlie and AoThailand / United States of America

Dominic
Our experience with Rapid Visa, to obtain our K-1 Fiancé Visa, has been absolutely above and beyond our expectations. My fiancé arrived from the Philippines to the United States within a period of five months. We did not have any time delays due to mistakes in paperwork throughout the entire process. All our questions were answered correctly and in a timely manner without exception.
GREAT JOB TO ALL AT RAPID VISA! ( INCLUDING MR. DAN AND MISS JULIET IN MANILA) THANK YOU
CHRISTMAS GREETINGS FROM THE TOP OF HEAVENLY SKI RESORT AT LAKE TAHOE
~ Bry and Sher
Bry and SherPhilippines / United States of America