We speak Tagalog & Visayan!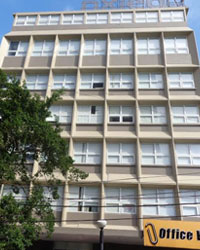 Our Manila Office
1140 Roxas Boulevard Suite 405 Ermita, Manila Philippines 1000
Phone: 02-354-4566
Monday - Friday 8:00 AM - 4PM
Appointment Recommended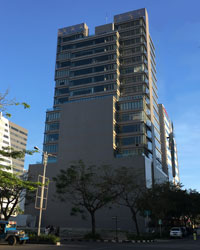 Our Cebu City Office
14th Floor Cebu IT Tower 2 Archbishop Reyes Ave. Cebu Business Park, Cebu City, Philippines 6000
Phone: 800-872-1458
Monday - Friday 8:00 AM - 4PM
Appointment Recommended
Map
Resources for Philippines
Testimonials from Philippines
Hello from Zai and Paul! We would like to thank RapidVisa for a great customer service and also for doing a good job on assisting us in getting our fiancée visa. It is a great way to expedite your process because they will make sure that the documents are complete to avoid delays. They also have a live chat if you want an immediate answer to your inquiry or concern which I find very helpful especially for me who is anxious all the time and wants to make sure everything is fine! We filed January 2018 and got my visa approved September 21. The long wait is only for the NOA2 which took us about 7 months but after that, everything went smoothly and fast. I just have to wait now for my visa to be delivered, attend the required seminar for us, Filipinos and then I will be flying back to the USA next month (October 2018) to be with my soon to be husband. Again, I would like to give a huge thank you to RapidVisa team for helping us all throughout the process. God bless to us and Good luck to those who just started applying for their US Visas!
~ Zai Cruz
Zai and PaulPhilippines / United States of America

There comes a time in your life when you find the one you have totally fallen in love with. It happened to me with the most amazing lady in the entire world. After 2 years of a very long distance relationship,
(Pennsylvania and Kandy in Halifax Nova Scotia), we knew it was time to take that next and final step..... getting married. After hearing from so many other people on what to do, what not to do, we did our homework on all the different sites in securing Kandys VISA. So we picked the one we felt was the very best, RapidVisa.
RapidVisa was always available to answer any questions that we may of had, and walked us through every process a step at a time. Everything we PERFECT ! I would give RapidVisa a A++ in helping Kandy and I achieve our dreams and forever life together as of 12/18/2017. We are now having RapidVisa in other aspects of our life and Kandy's future here in the United States. Thank you all so very much.
~ Ernie and Kandy Spader
Ernie and KandyCanada / United States of America

Hello Ben & Staff,
In short, we whole heartedly thank Rapid Visa for streamlining the K1 & ADJ Status visa processes to ones that are honest, have integrity and affordable. In other words, The Rapid Visa process and their helpful staff have taken the US Government mumbo-jumbo applications and simplified them so this average joe - succeeded!
Proposed to Fiancé = 11/2010
K1 created & mailed = 12/2010
K1 approved = 4/2011
Fiancé arrived in USA = 7/2011
Married on USA soil = 7/2011
ADJ Status approval = 6/2012
~ John and Xochil
John and XochilNicaragua / United States of America