We speak Tagalog & Visayan!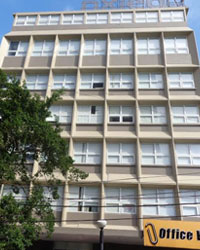 Our Manila Office
1140 Roxas Boulevard Suite 405 Ermita, Manila Philippines 1000
Phone: 02-354-4566
Monday - Friday 8:00 AM - 4PM
Appointment Recommended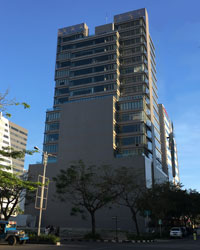 Our Cebu City Office
14th Floor Cebu IT Tower 2 Archbishop Reyes Ave. Cebu Business Park, Cebu City, Philippines 6000
Phone: 800-872-1458
Monday - Friday 8:00 AM - 4PM
Appointment Recommended
Map
Resources for Philippines
Testimonials from Philippines
Petitioning for a green card was the most daunting thing I've ever done in my life. But, we rolled the dice, sacrificed our first year of marriage, and invested in building a life together in America. Our dreams for the future all rested on the immigration process. I can't put into words how valuable it was to have someone like Rapidvisa there to hold my hand. I've managed my fair share of government paperwork and the legalese it entails, but I soon realized this was too heart wrenching to go it alone. After all, this was our dream, this green card was everything to us.
So you might see how much it means, when I say Rapidvisa was always there to help me when I needed it. And now that we've made it through, I tell you, I firmly believe immigration is an area where you will NEED help.
I appreciated that they were upfront about their fees,there are no surprises,which helped me maintain my sense of control in a situation like legal immigration where you are fairly powerless at times.
And it's just simple with Rapidvisa,you pay for their services and they will be there. They will translate the legalese!! They will make immigration as friendly and approachable as it should be.
Even years later, especially now that we face the Removal of Conditions, I still pop in and out with questions for them and still receive the same great service I did back when our journey began. So, even though they couldn't guarantee the result, they could guarantee we were doing everything right. They were our safety net, and we couldn't have made it through without them. 100% worth it.
~ Tia and Sebastian
Tia and SebastianGermany / United States of America

A big and special thank you to everyone at RapidVisa, for your assistance with my fiancé's K1 visa! It was a process that took a lot of patience and understanding, but your team made it as painless as possible.
We submitted our application in January 2016 and had our interview at the Manila embassy in August. The day of the interview, we realized we had forgotten some paperwork, and the staff in the Manila RapidVisa office were so helpful in allowing us to print off additional copies in a rush! My fiancé's visa was approved that day, and we were able to return to the US in mid-September. Got married in early October, too!
We'll be entrusting RapidVisa again with his Adjustment of Status, so that he can obtain his green card in short order.
Thank you, RapidVisa!
~
James and DennisPhilippines / United States of America

We would like to express our deepest gratitude to RapidVisa for helping us with the process of Jiyan's fiancée Visa. We are so grateful to have found your website. We have no idea on what to do. We we're so new in this kind of requirements. But RapidVisa was very helpful from the start of it until Jiyan's interview. Their website is very user friendly, it's so fast, presentable and well organized. Their staff we're very professional, kind, friendly and patient. They we're always quick to respond to our queries. They know what they are doing and you can really tell that they are very experienced with regards to Visas. They deserve a very high commendation! We will definitely recommend RapidVisa to anyone needing help in getting families and love ones together. God bless you more RapidVisa!
~ Michael and Jiyan
Michael and JiyanPhilippines / United States of America