Bringing a family member from Mexico?

RapidVisa is here to help you with all your Mexico to USA family immigration needs. We even offer support in Spanish, and have a fully Spanish version of our site. We want to make the process painless. To get started, create your free account today.
Information about getting married in Mexico
United States Embassy, Ciudad Juarez Mexico
Embassy Website: https://mx.usembassy.gov/embassy-consulates/ciudad-juarez/
Embassy Phone Number: (656) 227-3000
Important! You can't expect to get accurate information if you call this embassy. The person that answers the phone is a low-level person who knows almost nothing in many cases. Any information you obtain from them should be carefully verified with other sources and should not be considered authoritative until verified.
Embassy Email Address: CDJPassport@state.gov
URL for scheduling the interview online: https://mx.usembassy.gov/u-s-citizen-services/making-an-appointment/
Can fiancé/spouse or others attend the interview with the applicant?: No. However you can bring an interpreter with you if you don't speak English or Spanish. If you are elderly, disabled or a minor child you may bring an assistant. Attorneys are not allowed in the interview or waiting room.
Where to pay the Embassy fee: Over the phone or proceed to a local Banamex or Scotiabank branch.
Local language documents need translated: Documents in foreign languages, other than the language of the country in which the application takes place, should be translated. Original documents and translations will be returned.
Medical Examination Fee: Required fee of $2865.20 Mexican pesos covering only the medical examination ($2262.00 Mexican pesos for minors under age 15). Cash or credit cards (Visa or MasterCard) are the only forms of payment accepted. The vaccination fee is separate from the cost of your required medical examination.
Embassy appointment scheduling method: Schedule your appointment. Visit https://mexico.usvisa-info.com and follow the instructions to log in and to schedule an appointment at any of the Applicant Service Centers (ASCs) in Mexico.
Medical appointment scheduling method: By calling the approved physicians assigned
Number of photos required for the Embassy Interview: 2
Number of photos required for Medical Examination: It is not necessary to bring a
photo for your medical exam.
Visa Delivery: Your passport will be retained a the interview and returned to you by DHL with the visa affixed. There is no charge for this delivery service.
Reciprocity by Country (Documents by Country): https://travel.state.gov/content/travel/en/us-visas/Visa-Reciprocity-and-Civil-Documents-by-Country.html
Embassy/Interview instructions for K visas: For complete information, click here.
Embassy/Interview instructions for immigrant (CR-1/IR-1/IR-5) visas: For complete information, click here.
Medical examination instructions: For complete information regarding Medical Examination, click here. For Vaccination, click here.
Others: K Visa Application Forms, FAQ's, Deportation/Voluntary Departure
For Immigrant Visas Only (not K-1 Fiancee Visa)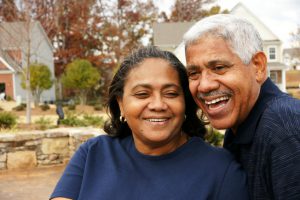 Immigrant visa applicants are required to complete the following steps prior to attending your consular interview appointment:
1. Complete the DS-260 form online at https://www.ImmigrantVisas.state.gov. If you provided a DS-260 to NVC already, go to step 4.
2. If your petition did not go through the NVC process, for example, you filed your petition overseas, your invoice ID number will be your date of birth (YYYYMMDD).
3. Print the DS-260 form confirmation page.
4. Next, go to https://mexico.usvisa-info.com and follow up the instructions to log in and to schedule an appointment at any of the Applicant Service Centers (ASCs) in Mexico. Each applicant is required to appear in person at the ASC prior to the consular appointment date. At the ASC your fingerprints and photographs will be collected.
5. At the same website, https://mexico.usvisa-info.com, select a DHL courier office location where you would like to receive your visa.
6. If you have other questions regarding the immigrant visa process, please review the information on https://mexico.usvisa-info.com.
NOTICE FOR YOUR PROTECTION
Since there have been frequent assaults and robberies near the Consulate General and the clinics where the medical exams are conducted, we recommend the following to prevent this happening to you:
1. Do not talk to strangers on the street.
2. The day of your appointment, do not go to the consulate before 6:00 a.m., the consulate opens at 6:30 a.m.
3. Carry the least amount of money possible in cash.
4. Do not show your documents or applications to anyone who offers to put them in order or fill them out, the Immigrant Visa Consular Section will do this for you during your interview date. Regarding any question you have in obtaining a visa, ask personnel inside the consulate general from the visa section. Applications and advice are free.
5. Report any attempted robbery or assault to the consulate general.
Testimonials from Mexico
I would like to say the process of applying for an Emigrant Visa is a long complicated process. Without Rapid Visa, I would, most likely, not have been able to attain this Visa or it would have taken a considerable amount of more time. Rapid Visa was always there, for me, to answer any questions I had. I still have access to them if I have any questions even though we have already received the visa.. They are experienced and they have well mannered people working in their organization. They have all the tools available to make it as easy for the applicant as possible. Very Importantly they can be trusted!
When my wife and I went to the US Embassy in Manila for her final interview, she went through each step with no hesitation or any delay because she was well prepared and all documents necessary were in her possession, thanks to the Rapid Visa Company. I have and will continue to highly recommend Rapid Visa to anyone applying for a Visa.
Sincerely,
God Be With Us All Always,
~
Robert and EdithaPhilippines / United States of America

Ben and the whole Rapid Visa team, you guys are super helpful. Ben was always at the office every time I called, and was very helpful answering all my questions and concerns. In my eye's it is a waste to hire a lawyer or any other visa service that charges thousands of dollars when Rapid Visa helps you step by step for a fraction of the price. Ben has been doing this for a long time and know exactly what he is talking about. Rapid Visa is very much recommended in my eyes. Thanks guys.
~ Joshua and Sheena
Joshua and SheenaPhilippines / United States of America

"Queremos agradecer a RapidVisa, pero en especial gracias a Weng, ella me ha ayudado mucho en todas mis preguntas y dudas de que haya estado allí conmigo por horas tratando de resolver algo o simplemente de darme un consejo en mi visa de prometido, no lo sé lo que sería de mí si ella no me ayudara con el proceso, estaba más allá de lo nervioso y asustado, algo tan poco arruinaría todo el proceso que recibieron son documentos el 6 de febrero para el 31 de mayo, fuimos aprobados y en adelante El 17 de julio se aprobó la visa, la entrevista estaba muy avanzada debido a que tenía mis vacaciones hasta julio y quería darle personalmente el papeleo. ¡y el 8 de agosto fue su entrada a los Estados Unidos! (: Noté que muchas personas fueron rechazadas pero con nosotros todo salió bien y solo le hicieron 4 preguntas y no pidieron ningún trabajo en papel y obtuvieron la aprobación (: Gracias RapidVisa y a Weng por todo. Vamos a hacer el AOS y eliminar el estado con ustedes! (: gracias"
~ Carina y Chuy
Carina y ChuyMexico / United States of America