Bringing a family member from Mexico?

RapidVisa is here to help you with all your Mexico to USA family immigration needs. We even offer support in Spanish, and have a fully Spanish version of our site. We want to make the process painless. To get started, create your free account today.
Information about getting married in Mexico
United States Embassy, Ciudad Juarez Mexico
Embassy Website: https://mx.usembassy.gov/embassy-consulates/ciudad-juarez/
Embassy Phone Number: (656) 227-3000
Important! You can't expect to get accurate information if you call this embassy. The person that answers the phone is a low-level person who knows almost nothing in many cases. Any information you obtain from them should be carefully verified with other sources and should not be considered authoritative until verified.
Embassy Email Address: [email protected]
URL for scheduling the interview online: https://mx.usembassy.gov/u-s-citizen-services/making-an-appointment/
Can fiancé/spouse or others attend the interview with the applicant?: No. However you can bring an interpreter with you if you don't speak English or Spanish. If you are elderly, disabled or a minor child you may bring an assistant. Attorneys are not allowed in the interview or waiting room.
Where to pay the Embassy fee: Over the phone or proceed to a local Banamex or Scotiabank branch.
Local language documents need translated: Documents in foreign languages, other than the language of the country in which the application takes place, should be translated. Original documents and translations will be returned.
Medical Examination Fee: Required fee of $2865.20 Mexican pesos covering only the medical examination ($2262.00 Mexican pesos for minors under age 15). Cash or credit cards (Visa or MasterCard) are the only forms of payment accepted. The vaccination fee is separate from the cost of your required medical examination.
Embassy appointment scheduling method: Schedule your appointment. Visit https://mexico.usvisa-info.com and follow the instructions to log in and to schedule an appointment at any of the Applicant Service Centers (ASCs) in Mexico.
Medical appointment scheduling method: By calling the approved physicians assigned
Number of photos required for the Embassy Interview: 2
Number of photos required for Medical Examination: It is not necessary to bring a
photo for your medical exam.
Visa Delivery: Your passport will be retained a the interview and returned to you by DHL with the visa affixed. There is no charge for this delivery service.
Reciprocity by Country (Documents by Country): https://travel.state.gov/content/travel/en/us-visas/Visa-Reciprocity-and-Civil-Documents-by-Country.html
Embassy/Interview instructions for K visas: For complete information, click here.
Embassy/Interview instructions for immigrant (CR-1/IR-1/IR-5) visas: For complete information, click here.
Medical examination instructions: For complete information regarding Medical Examination, click here. For Vaccination, click here.
Others: K Visa Application Forms, FAQ's, Deportation/Voluntary Departure
For Immigrant Visas Only (not K-1 Fiancee Visa)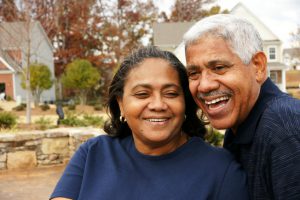 Immigrant visa applicants are required to complete the following steps prior to attending your consular interview appointment:
1. Complete the DS-260 form online at https://www.ImmigrantVisas.state.gov. If you provided a DS-260 to NVC already, go to step 4.
2. If your petition did not go through the NVC process, for example, you filed your petition overseas, your invoice ID number will be your date of birth (YYYYMMDD).
3. Print the DS-260 form confirmation page.
4. Next, go to https://mexico.usvisa-info.com and follow up the instructions to log in and to schedule an appointment at any of the Applicant Service Centers (ASCs) in Mexico. Each applicant is required to appear in person at the ASC prior to the consular appointment date. At the ASC your fingerprints and photographs will be collected.
5. At the same website, https://mexico.usvisa-info.com, select a DHL courier office location where you would like to receive your visa.
6. If you have other questions regarding the immigrant visa process, please review the information on https://mexico.usvisa-info.com.
NOTICE FOR YOUR PROTECTION
Since there have been frequent assaults and robberies near the Consulate General and the clinics where the medical exams are conducted, we recommend the following to prevent this happening to you:
1. Do not talk to strangers on the street.
2. The day of your appointment, do not go to the consulate before 6:00 a.m., the consulate opens at 6:30 a.m.
3. Carry the least amount of money possible in cash.
4. Do not show your documents or applications to anyone who offers to put them in order or fill them out, the Immigrant Visa Consular Section will do this for you during your interview date. Regarding any question you have in obtaining a visa, ask personnel inside the consulate general from the visa section. Applications and advice are free.
5. Report any attempted robbery or assault to the consulate general.
Testimonials from Mexico
Hello to the Rapid Visa Staff.
Well just wanted to update everyone , Maidhaz & Michael got Married on July 18th, 2012 In the lovely state Of Texas. There was a time I wondered if this day was going to happen. Why was that? Well here is our story, Maidhaz and I have been together for 5 years and we have a child named Danaya Mikhaela Wilson. We have been thinking just how do we get all these requirement completed and where will all the monetary cost come from? I talked to so many Agents and other people just how to get the Visa processed and every one said it takes time . (longtime & cost much) So with this I stopped and was thinking when would we ever be able to get together as a family in the United States.
Then one day as I was on the internet I saw the Rapid Visa advertisement GET YOUR VISA COST 299.... I said yeah right... the next day I sent Ben a note telling my situation (just to see what he would say right) well he hooked me and what a right decision it was, we began communicating and started working on the information needed. Man I was amazed at just how simple the forms and how they gathered all the information needed for each form. Then before you knew all was done an we filed on 12/16/2011 and got our approval on 04/16/2012.
Now hear this okay they arrived Dallas Airport on 07/02/2012 we were all excited that it was finally all done an we are together happily Married. Thanks to the Rapid VISA Family being understanding , kind, and willing to help in every step of the way , continue the great service and wonderful interest in helping other people. OH by the way Ben and his wife got started because they were in our situation once as well, they saw how difficult it was to get helpful information at a great price. This is why they have the desire to give you the best process of forms and correct direction for getting your family together.
~ Mike and Maidhaz
Mike and MaidhazPhilippines / United States of America

Someone recommended Rapid Visa to us and it's been a blessing. With Rapid Visa's guidance it made the whole process run smoothly. They were always there to answer questions. Now I'm reunited with my wife and two sons. I highly recommend Rapid Visa. They were great.
~ Neil and Eva
Neil and EvaPhilippines / United States of America

My name is Claudio, I found Rapidvisa on google search for Fiancé visa K1, I did a total research on the web and decided then, use the site. I have nothing but good things to say... I used for my fiancé Janicleide of Brazil to get her visa and it was approved with no problems. Now I am using it to get her adjustment of status, and just like the first time, everything was 1...2...3, FILL, PRINT and MAIL. All the information is there and the customer support is excellent. Thanks Rapidvisa!
Meu nome e Claudio Delira, eu encontrei Rapidvisa em uma busca de visto para noivos no google pesquisa, depois de conferir tudo na internete eu resolvi proseguir com o site. Eu nao tenho nada mais que boas coisas para falar a respeito, eu usei para minha noiva Janicleide do Brasil para conseguir o visto dela, foi aprovado sem problemas. Agora estou usando para fazer o ajuste de situacao, igual a primeira vez, tudo foi 1...2...3, preencher, imprimir e enviar. Toda informacao necessaria esta la, o suporte por telefone e email e excelente. Muito obrigado Rapidvisa!
~ Claudio and Janicleide
Claudio and JanicleideBrazil / United States of America