Bringing a family member from Mexico?

RapidVisa is here to help you with all your Mexico to USA family immigration needs. We even offer support in Spanish, and have a fully Spanish version of our site. We want to make the process painless. To get started, create your free account today.
Information about getting married in Mexico
United States Embassy, Ciudad Juarez Mexico
Embassy Website: https://mx.usembassy.gov/embassy-consulates/ciudad-juarez/
Embassy Phone Number: (656) 227-3000
Important! You can't expect to get accurate information if you call this embassy. The person that answers the phone is a low-level person who knows almost nothing in many cases. Any information you obtain from them should be carefully verified with other sources and should not be considered authoritative until verified.
Embassy Email Address: CDJPassport@state.gov
URL for scheduling the interview online: https://mx.usembassy.gov/u-s-citizen-services/making-an-appointment/
Can fiancé/spouse or others attend the interview with the applicant?: No. However you can bring an interpreter with you if you don't speak English or Spanish. If you are elderly, disabled or a minor child you may bring an assistant. Attorneys are not allowed in the interview or waiting room.
Where to pay the Embassy fee: Over the phone or proceed to a local Banamex or Scotiabank branch.
Local language documents need translated: Documents in foreign languages, other than the language of the country in which the application takes place, should be translated. Original documents and translations will be returned.
Medical Examination Fee: Required fee of $2865.20 Mexican pesos covering only the medical examination ($2262.00 Mexican pesos for minors under age 15). Cash or credit cards (Visa or MasterCard) are the only forms of payment accepted. The vaccination fee is separate from the cost of your required medical examination.
Embassy appointment scheduling method: Schedule your appointment. Visit https://mexico.usvisa-info.com and follow the instructions to log in and to schedule an appointment at any of the Applicant Service Centers (ASCs) in Mexico.
Medical appointment scheduling method: By calling the approved physicians assigned
Number of photos required for the Embassy Interview: 2
Number of photos required for Medical Examination: It is not necessary to bring a
photo for your medical exam.
Visa Delivery: Your passport will be retained a the interview and returned to you by DHL with the visa affixed. There is no charge for this delivery service.
Reciprocity by Country (Documents by Country): https://travel.state.gov/content/travel/en/us-visas/Visa-Reciprocity-and-Civil-Documents-by-Country.html
Embassy/Interview instructions for K visas: For complete information, click here.
Embassy/Interview instructions for immigrant (CR-1/IR-1/IR-5) visas: For complete information, click here.
Medical examination instructions: For complete information regarding Medical Examination, click here. For Vaccination, click here.
Others: K Visa Application Forms, FAQ's, Deportation/Voluntary Departure
For Immigrant Visas Only (not K-1 Fiancee Visa)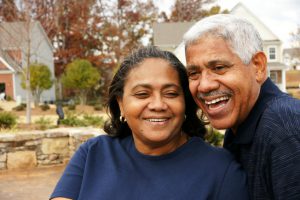 Immigrant visa applicants are required to complete the following steps prior to attending your consular interview appointment:
1. Complete the DS-260 form online at https://www.ImmigrantVisas.state.gov. If you provided a DS-260 to NVC already, go to step 4.
2. If your petition did not go through the NVC process, for example, you filed your petition overseas, your invoice ID number will be your date of birth (YYYYMMDD).
3. Print the DS-260 form confirmation page.
4. Next, go to https://mexico.usvisa-info.com and follow up the instructions to log in and to schedule an appointment at any of the Applicant Service Centers (ASCs) in Mexico. Each applicant is required to appear in person at the ASC prior to the consular appointment date. At the ASC your fingerprints and photographs will be collected.
5. At the same website, https://mexico.usvisa-info.com, select a DHL courier office location where you would like to receive your visa.
6. If you have other questions regarding the immigrant visa process, please review the information on https://mexico.usvisa-info.com.
NOTICE FOR YOUR PROTECTION
Since there have been frequent assaults and robberies near the Consulate General and the clinics where the medical exams are conducted, we recommend the following to prevent this happening to you:
1. Do not talk to strangers on the street.
2. The day of your appointment, do not go to the consulate before 6:00 a.m., the consulate opens at 6:30 a.m.
3. Carry the least amount of money possible in cash.
4. Do not show your documents or applications to anyone who offers to put them in order or fill them out, the Immigrant Visa Consular Section will do this for you during your interview date. Regarding any question you have in obtaining a visa, ask personnel inside the consulate general from the visa section. Applications and advice are free.
5. Report any attempted robbery or assault to the consulate general.
Testimonials from Mexico
"Me gustaría compartir nuestra experiencia con RapidVisa. Al principio pensé que sería un proceso que podía hacer por mi cuenta, ya que lo había hecho antes, pero pronto me di cuenta de que las reglas, los costos y los formularios de inmigración cambian en cualquier momento, y decidí que sería mejor conseguir algunos asistencia. Estoy más que feliz con mi experiencia con RapidVisa, principalmente porque el formato en línea hace que todo sea tan simple. Estoy especialmente contento ahora, ya que ahora estamos solicitando el ajuste de estado. Comencé el proceso por mi cuenta, pero luego me di cuenta de que estoy escribiendo la misma información que tenía en la petición de visa original, y fue entonces cuando recordé que podría haberme ayudado a Rapid Visa con esta parte también. Mi esposo y yo estamos muy agradecidos con este servicio y sentimos que bien vale la pena el costo. Me siento seguro con RapidVisa, que los documentos que envío se realizarán correctamente la primera vez, lo que acelera el proceso. Aquí hay un breve cronograma para aquellos de ustedes que necesitan un poco de aliento mientras esperan el proceso de la visa. 2 de enero de 2014: se unió a Visa rápida Febrero de 2014- trabajé en llenar formularios y en recopilar todos los documentos y firmas necesarios 5 de marzo de 2014: solicitud de visa K1 12 de marzo de 2014 - NOA 1 29 de abril de 2014 - NOA 2 (Aprobado y enviado al Centro Nacional de Visas) 30 de mayo de 2014- Centro Nacional de Visas enviado a Santo Domingo, República Dominicana 17 de junio de 2014: Embajada en Santo Domingo recibió paquete 12 de julio de 2014 - Se recibió información para la cita de entrevista el 4 de agosto de 2014 a las 6:45 a.m. 4 de agosto de 2014- Entrevista en la Embajada aprobada 14 de agosto de 2014: se entregó el pasaporte con la visa impresa en el interior 18 de agosto de 2014- Viajó aquí 19 de agosto de 2014- ¡ESTAMOS CASADOS! Y para ese fin, ahora estamos solicitando el Ajuste de Estatus ... pero eso ya se está solucionando, literalmente me tomó 10 minutos revisar toda la información después de que pagué por el servicio AOS y ¡ahora está siendo revisado! ¡DULCE! Gracias de nuevo RapidVisaa... Ah, y una cosa más ... aprecio toda la ayuda que está disponible, nunca me hiciste sentir como si estuviera pidiendo demasiado, y es bueno saber que hay gente en quien confiar."
~ Laura y Alexander
Laura y AlexanderDominican Republic / United States of America

Hello everyone at Rapid Visa,
I just want to take the time to write you this msg.1st I would like to say how pleased we are to get the final visa from the U.S. embassy in China. If it was not for Rapid Visa none of this would have been possible. I was a little skeptical about doing anything over the internet, as most things are scams. But not you guys, I was still a little nervous until I got the confirmation from the USCIS that our forms were being sent to the NVC. Then I relaxed, as much as I could. The time line for this was 5 months. Then about 2 weeks later we got a notice that our papers were being sent to China, then our interview date was set for Dec 8th 2011. I went to China in hopes that the interview would be done while I was there and it was (got notice of interview date while I was in china) we went to interview and it was good they asked a bunch of questions and then gave her the congratulations paper.
The interview was on Friday and then on Thursday we received the visa. Just to let everyone know that each situation is different, as for us we only had two pictures taken, and the embassy asked why only two, she told them I don't like my picture taken. She also said she has many cards that I sent and the embassy wanted to see them. My suggestion to anyone is do not pay for lawyers when you can get the same thing accomplished with Rapid Visa. Thanks RAPID VISA team.
Sincerely,
~ Bob and Vivian
Bob and VivianChina / United States of America

Dear Staff,
My husband Jeff and I would like to thank the staff of RapidVisa in both the United States and Manila for their caring support and exceptional service in helping me attain my visa for the United States so that Jeff and I can be together.
We tried unsuccessfully on our own two times prior to contacting Rapid Visa only to be denied. A friend recommended us to the service after noting their high success rate with visa approvals.
It also took a lot of effort on our part providing the proper documentation, but RapidVisa knew exactly what documentation was required and assisted us in getting it together and then submitting it all to the proper authorities. They would not submit the paperwork unless they knew it was complete. I think this is one reason for their success rate...they know exactly what is required and are diligent about submitting all the correct documentation for approval.
Whenever either Jeff or I had a question they were always very patient and courteous at both the US office and the Manila office to answer our questions and keep us updated on the process and the timing.
Based on our experience, both Jeff and I would recommend RapidVisa for their exceptional service and help in attaining Visa approval to the US. It did take a lot of persistence and patience from each party involved, but I felt it was a great team effort with RapidVisa assisting us and the outcome was successful. Thank you!!
Sincerely,
~ Jeffrey and Hydee
Jeffrey and HydeePhilippines / United States of America