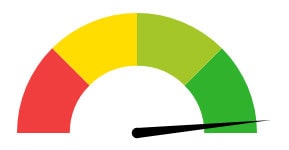 Is the U.S. B1 or B2 visa easy to get?
To find out just how high your chances of approval are for getting a B1 or B2 visa, take RapidVisa's Tourist Visa Approval Odds Calculator. The Tourist Visa Approval Odds Calculator uses a proprietary algorithm developed by RapidVisa, using data from our customers and from statistics put out by the National Visa Center (NVC). The calculator is a helpful tool in knowing what percent of US tourist visas get approved and what is the rejection rate of a B1 visa. These numbers are designed for educational purposes only and should not be relied upon for your results. Many other factors may play into your approval odds that are not taken into account by this calculator, including your visa interview.
B1/B2 Tourist Visa Approval Odds Score Calculator

×
Based on your criteria, you have of being approved for a B1/B2 Visa.
Your Score:
For your information, of B1/B2 applicants from are refused or denied.
Apply for a B1/B2
What are the chances of getting a B1 or B2 visa?
There are many factors that can improve or hamper your odds of approval for a U.S. tourist visa. The primary reason for the interview is to convince the consular officer that you have no intention of overstaying or immigrating permanently to the U.S.
Factors that may affect your odds of approval:
Employment Status & Verifiable Income
Being unemployed, or employed for a short period of time at a job may hurt your case. Having a long standing career in your home country, and working for the same company for more than five years may help your case.
Family Obligation & Family in the USA
If you are single without dependents, or have children that don't live with you, and you want to travel to the U.S., the officer may think you don't have enough reason to return to your country. However, having kids or dependent family members in your country is a great sign of strong ties. If you have family in the U.S., this could be a sign that you have a reason to stay in the U.S. and this may work against you. If you have a fiancé or a spouse in the U.S., your odds are lower, and you should probably opt for the fiance visa or spousal visa.
Property & Asset Ownership
Owing assets and especially property or businesses in your home country are a great sign of strong ties.
Travel History
If you've traveled to other countries before, especially first-world countries and did not overstay your visa and returned to your country, this is a sign that you are trusted to follow the visa process. If you have traveled to a first-world country with strict immigration policies and didn't overstay your visa, this goes a long way to prove you are trustworthy.
Length of Trip
If you request to stay in the United States for a long period of time in your application, it may be a red flag that you intend to figure out a way to immigrate. If you request a more realistic time span, that is specific to the purpose of your trip, this is a point in your favor. For example, if you are traveling to a 5-day conference, requesting a trip for 3 months may look fishy. But if you only request 2 weeks, it makes more sense for that situation and is consistent with someone traveling for that purpose.
Means to Pay for Trip
If you have no means to pay for the trip, and are relying on only a friend or family member to pay, this could count against you. However, if you have the means to pay yourself or if your company is paying for the trip, this signals that you won't become a burden to the state.
Community Involvement
If you are heavily involved in your community, especially in a way that the organization would be deficient if you didn't return, this could help signal a strong tie. If you are a full-time college student enrolled in your country, this is good evidence you have an intention to return.
Previous B1/B2 Visas
Of course, if you've been previously approved for a B1/B2 visa and entered the U.S., and returned to your country, this works in your favor. It proves you can be trusted not to overstay. However, if you previously overstayed, your odds of approval are lower.
Purpose of Travel
The more specific and precise your purpose of travel is, the better your case for a travel visa. . If you are attending a specific conference in your profession, or attending a wedding, or watching an event like a concert or solar eclipse, or anything else that is very specific and has a convincing reason to be in a specific place at a specific time, this builds a better case.
Denial Rates by Country
What is the rejection rate of a B1 or B2 visa based on your home country? The following table is straight from NVC statistics showing the actual numbers for 2022. The country doesn't necessarily play a role in your likelihood of approval or denial. What's more likely is that people in high denial countries tend to not be qualified. Use our approval odds calculator to determine if you may have a good shot at approval or not.
| | |
| --- | --- |
| Country | Denial Rate |
| AFGHANISTAN | 52.65% |
| ALBANIA | 27.55% |
| ALGERIA | 18.10% |
| ANDORRA | 0.00% |
| ANGOLA | 47.25% |
| ANTIGUA AND BARBUDA | 14.09% |
| ARGENTINA | 3.66% |
| ARMENIA | 37.87% |
| AUSTRALIA | 12.55% |
| AUSTRIA | 6.97% |
| AZERBAIJAN | 23.54% |
| BAHAMAS, THE | 8.30% |
| BAHRAIN | 28.41% |
| BANGLADESH | 30.30% |
| BARBADOS | 6.55% |
| BELARUS | 26.05% |
| BELGIUM | 8.73% |
| BELIZE | 26.45% |
| BENIN | 40.57% |
| BHUTAN | 34.55% |
| BOLIVIA | 17.15% |
| BOSNIA-HERZEGOVINA | 19.91% |
| BOTSWANA | 11.19% |
| BRAZIL | 14.48% |
| BRUNEI | 5.41% |
| BULGARIA | 10.00% |
| CENTRAL AFRICAN REPUBLIC | 36.70% |
| CHAD | 69.39% |
| CHILE | 13.75% |
| CHINA | 30.39% |
| COLOMBIA | 32.86% |
| COMOROS | 43.48% |
| CONGO, DEMOCRATIC REPUBLIC OF THE | 43.93% |
| CONGO, REPUBLIC OF THE | 37.19% |
| COSTA RICA | 12.71% |
| COTE D`IVOIRE | 23.08% |
| CROATIA | 5.56% |
| CUBA | 56.51% |
| CYPRUS | 6.22% |
| CZECH REPUBLIC | 8.50% |
| DENMARK | 12.17% |
| DJIBOUTI | 74.44% |
| DOMINICA | 25.00% |
| DOMINICAN REPUBLIC | 15.75% |
| ECUADOR | 17.51% |
| EGYPT | 23.11% |
| EL SALVADOR | 45.46% |
| EQUATORIAL GUINEA | 48.32% |
| ERITREA | 47.04% |
| ESTONIA | 21.43% |
| ESWATINI | 9.30% |
| ETHIOPIA | 25.32% |
| FEDERATED STATES OF MICRONESIA | 100.00% |
| FIJI | 45.36% |
| FINLAND | 13.07% |
| FRANCE | 12.55% |
| GABON | 21.65% |
| GAMBIA, THE | 50.64% |
| GEORGIA | 42.01% |
| GERMANY | 11.69% |
| GHANA | 27.66% |
| GREAT BRITAIN AND NORTHERN IRELAND | 15.55% |
| GREECE | 14.95% |
| GRENADA | 16.58% |
| GUATEMALA | 5.45% |
| GUINEA | 53.56% |
| GUINEA - BISSAU | 60.91% |
| GUYANA | 28.42% |
| HAITI | 47.12% |
| HONDURAS | 30.47% |
| HONG KONG S. A. R | 4.88% |
| HUNGARY | 8.44% |
| ICELAND | 3.24% |
| INDIA | 6.54% |
| INDONESIA | 12.23% |
| IRAN | 54.09% |
| IRAQ | 44.63% |
| IRELAND | 21.32% |
| ISRAEL | 2.27% |
| ITALY | 9.75% |
| JAMAICA | 30.04% |
| JAPAN | 5.79% |
| JORDAN | 27.90% |
| KAZAKHSTAN | 44.02% |
| KENYA | 42.02% |
| KIRIBATI | 30.43% |
| KOREA, NORTH | 0.00% |
| KOREA, SOUTH | 17.38% |
| KOSOVO | 17.93% |
| KUWAIT | 16.04% |
| KYRGYZSTAN | 37.85% |
| LAOS | 56.20% |
| LATVIA | 9.95% |
| LEBANON | 39.40% |
| LESOTHO | 22.22% |
| LIBERIA | 62.73% |
| LIBYA | 22.78% |
| LIECHTENSTEIN | 12.50% |
| LITHUANIA | 14.81% |
| LUXEMBOURG | 7.84% |
| MACAU S.A.R. | 20.17% |
| MADAGASCAR | 13.24% |
| MALAWI | 38.54% |
| MALAYSIA | 9.41% |
| MALDIVES | 23.65% |
| MALI | 64.08% |
| MALTA | 10.78% |
| MARSHALL ISLANDS, REPUBLIC OF THE | 0.00% |
| MAURITANIA | 89.72% |
| MAURITIUS | 7.77% |
| MEXICO | 5.91% |
| MOLDOVA | 43.57% |
| MONACO | 0.00% |
| MONGOLIA | 38.32% |
| MONTENEGRO | 34.03% |
| MOROCCO | 21.90% |
| MOZAMBIQUE | 20.48% |
| NAMIBIA | 12.05% |
| NAURU | 66.67% |
| NEPAL | 19.85% |
| NETHERLANDS | 16.97% |
| NEW ZEALAND | 12.52% |
| NICARAGUA | 50.81% |
| NIGER | 43.67% |
| NIGERIA | 25.80% |
| *NON-NATIONALITY BASED ISSUANCES | 45.44% |
| NORTH MACEDONIA | 26.29% |
| NORWAY | 16.53% |
| OMAN | 18.45% |
| PAKISTAN | 31.43% |
| PALESTINIAN AUTHORITY TRAVEL DOCUMENT | 33.96% |
| PANAMA | 13.54% |
| PAPUA NEW GUINEA | 4.93% |
| PARAGUAY | 17.95% |
| PERU | 27.61% |
| PHILIPPINES | 11.59% |
| POLAND | 14.74% |
| PORTUGAL | 9.41% |
| QATAR | 12.86% |
| REPUBLIC OF PALAU | 66.67% |
| ROMANIA | 12.61% |
| RUSSIA | 26.18% |
| RWANDA | 62.92% |
| SAMOA | 29.52% |
| SAN MARINO | 0.00% |
| SAO TOME AND PRINCIPE | 21.43% |
| SAUDI ARABIA | 14.29% |
| SENEGAL | 66.48% |
| SERBIA | 19.45% |
| SEYCHELLES | 10.26% |
| SIERRA LEONE | 45.16% |
| SINGAPORE | 10.10% |
| SLOVAKIA | 15.86% |
| SLOVENIA | 13.47% |
| SOLOMON ISLANDS | 7.69% |
| SOMALIA | 73.97% |
| SOUTH AFRICA | 9.68% |
| SOUTH SUDAN | 49.04% |
| SPAIN | 10.75% |
| SRI LANKA | 22.13% |
| ST LUCIA | 16.72% |
| ST. KITTS AND NEVIS | 17.14% |
| ST. VINCENT AND THE GRENADINES | 14.12% |
| SUDAN | 38.83% |
| SURINAME | 11.91% |
| SWEDEN | 17.07% |
| SWITZERLAND | 3.05% |
| SYRIA | 42.87% |
| TAIWAN | 4.56% |
| TAJIKISTAN | 57.93% |
| TANZANIA | 29.37% |
| THAILAND | 24.36% |
| TIMOR-LESTE | 0.00% |
| TOGO | 43.87% |
| TONGA | 51.27% |
| TRINIDAD AND TOBAGO | 13.64% |
| TUNISIA | 21.06% |
| TURKEY | 19.96% |
| TURKMENISTAN | 35.69% |
| TUVALU | 27.27% |
| UGANDA | 42.15% |
| UKRAINE | 41.27% |
| UNITED ARAB EMIRATES | 10.06% |
| URUGUAY | 5.70% |
| UZBEKISTAN | 47.04% |
| VANUATU | 36.09% |
| VATICAN CITY | 14.29% |
| VENEZUELA | 34.01% |
| VIETNAM | 14.98% |
| YEMEN | 56.14% |
| ZAMBIA | 33.22% |
| ZIMBABWE | 26.76% |