Family visas from Colombia to the United States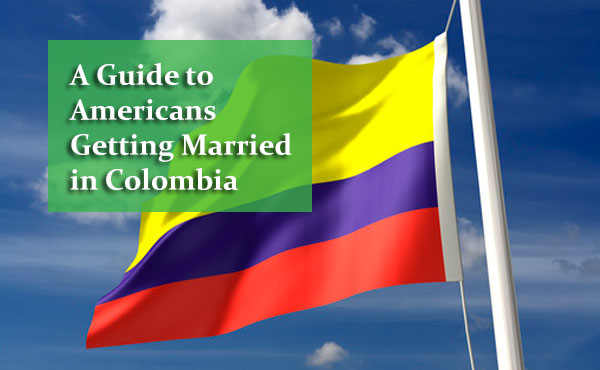 RapidVisa is the premier visa processor for people bringing loved ones from Colombia to the US. Let us take this stressful process of your hands and give you peace of mind to know that you are in the best hands in the industry. Whether you need an AOS (green card), or a spousal, fiance or parent visa, we have you covered.
United States Embassy, Bogota Colombia
Embassy Website: https://co.usembassy.gov
Embassy Phone Number: 011-57-1-315-0811
Embassy Email Address: IVBogota@state.gov
URL for scheduling the interview online: https://usvisa-info.com/en-CO/selfservice/ss_country_welcome
Can fiancé/spouse attend the interview: Yes
Where to pay the Embassy fee: At Helm Bank or credit card by phone.
Local language documents need translated: We can return most original documents if you also bring notarized photocopies to your interview. If you already included an English translation in the documents you submitted to USCIS as part of the petition process, you do not need to provide additional English translations or duplicate copies.
Medical Examination Fee: As of March 2014, the exams will have a MAXIMUM price of 315.000 Colombian pesos (subject to change) per adult.
As noted below some children are required to get Tuberculin skin testing at an additional cost.
* 165.000 (Colombian pesos) for the general physical examination;
* 150.000 (Colombian pesos) for blood tests (Serology and X-rays);
* 42.000 (Colombian pesos) for Tuberculin skin testing for children between two and 14 years of age.
Please note that there may be additional costs required for vaccinations.
Embassy appointment scheduling method: Go to https://ceac.state.gov/genniv/ to fill out the online DS-160 Nonimmigrant Visa Application Form and print the "Confirmation Page" with a barcode.
Medical appointment scheduling method: By calling the approved physicians assigned
Number of photos required for the Embassy Interview: 4
Number of photos required for Medical Examination: 2
Reciprocity by Country (Documents by Country): https://travel.state.gov/content/visas/english/fees/reciprocity-by-country/CO.html
Embassy/Interview instructions for K visas: For complete instruction, click here.
Embassy/Interview instructions for immigrant (CR-1/IR-1/IR-5) visas: For complete instruction, click here.
Medical examination instructions: For complete information regarding Medical Examination and Vaccination, click here.
Others: Visa Forms & Fees, Packet 4, FAQ's
Testimonials from Colombia
Rapid visa really did a good job on my fiancé's K-1 Visa, especially Albert. He was really hands on with everything, whenever he's not around the rest of the Rapid Visa crew in Manila really did a great job. I really appreciate all you've done to make it all work.
Thank you guys so much!
~ Paul Adrian and Chyreen Vic
Paul Adrian and Chyreen VicPhilippines / United States of America

真心感谢Rapid Visa团队协助我成功将未婚妻带到美国。 申请签证,真的有太多的表格和文件需要收集和整理,好在Rapid Visa先将我所需要提供的文件都列出来,按照相应的顺序,我们才能很快整理好,并将要求的文件、照片等等都寄给Rapid Visa,由他们帮我们处理好其他的一切。 谁都可以自己申请签证,但是没有Rapid Visa的帮忙,可能会因为缺少其中一份必要的文件而导致签证拖延数个月。
~ James 和 Ge
James 和 GeChina / United States of America

I would like to thank the people at Rapid Visa for all of there help. You made the whole process so much easier. Although the process in the Dominican Republic has changed, and it takes a little longer, 2 interviews now. One at the VAC, and one at the Embassy. Rapid Visa still made the process much more comfortable.
Without Rapid Visa, there is NO WAY, I would have been able to do everything on my own. All the paper work had to be just right, and it was. Or else the process would have been delayed longer. My fiancé Ana and I , thank you so much. I would recommend Rapid Visa to all.
Thanks again,
~ Rob and Ana
Rob and AnaDominican Republic / United States of America