Family visas from Colombia to the United States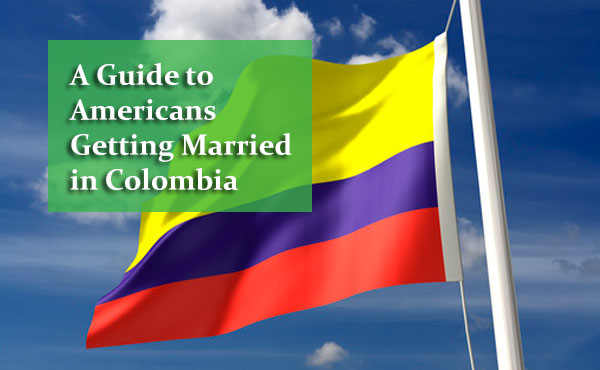 RapidVisa is the premier visa processor for people bringing loved ones from Colombia to the US. Let us take this stressful process of your hands and give you peace of mind to know that you are in the best hands in the industry. Whether you need an AOS (green card), or a spousal, fiance or parent visa, we have you covered.
United States Embassy, Bogota Colombia
Embassy Website: https://co.usembassy.gov
Embassy Phone Number: 011-57-1-315-0811
Embassy Email Address: IVBogota@state.gov
URL for scheduling the interview online: https://usvisa-info.com/en-CO/selfservice/ss_country_welcome
Can fiancé/spouse attend the interview: Yes
Where to pay the Embassy fee: At Helm Bank or credit card by phone.
Local language documents need translated: We can return most original documents if you also bring notarized photocopies to your interview. If you already included an English translation in the documents you submitted to USCIS as part of the petition process, you do not need to provide additional English translations or duplicate copies.
Medical Examination Fee: As of March 2014, the exams will have a MAXIMUM price of 315.000 Colombian pesos (subject to change) per adult.
As noted below some children are required to get Tuberculin skin testing at an additional cost.
* 165.000 (Colombian pesos) for the general physical examination;
* 150.000 (Colombian pesos) for blood tests (Serology and X-rays);
* 42.000 (Colombian pesos) for Tuberculin skin testing for children between two and 14 years of age.
Please note that there may be additional costs required for vaccinations.
Embassy appointment scheduling method: Go to https://ceac.state.gov/genniv/ to fill out the online DS-160 Nonimmigrant Visa Application Form and print the "Confirmation Page" with a barcode.
Medical appointment scheduling method: By calling the approved physicians assigned
Number of photos required for the Embassy Interview: 4
Number of photos required for Medical Examination: 2
Reciprocity by Country (Documents by Country): https://travel.state.gov/content/visas/english/fees/reciprocity-by-country/CO.html
Embassy/Interview instructions for K visas: For complete instruction, click here.
Embassy/Interview instructions for immigrant (CR-1/IR-1/IR-5) visas: For complete instruction, click here.
Medical examination instructions: For complete information regarding Medical Examination and Vaccination, click here.
Others: Visa Forms & Fees, Packet 4, FAQ's
Testimonials from Colombia
I wanted to thank all of you at RapidVisa for all of your help. The process was very easy and painless with all of your support and experience. My opinion is you are the absolute best in the marketplace thanks again.
~ Derrick and Irina
Derrick and IrinaColombia / United States of America

We trusted Rapidvisa sense day one. They maid everything so easy. And they where always there for any questions or help you needed. Strongly recommend Rapidvisa to anyone !!!!
~ Rosmani Batista
Rosmani and YeniferColombia / United States of America

Bringing a fiancée back to the US can seem very daunting, especially with the multiple agencies involved. However I am very happy to report that the process was made much more manageable by Rapid Visa. From start to finish they were very helpful, providing the right tools and answering questions. Our initial application package was received August second and the final US Embassy interview was November 15, just three months later. We used the practice interview questions on the website and that proved extremely useful. Our application was approved on the spot. Now we have a wedding to arrange!
~
Eduardo and MartaColombia / United States of America