Family visas from Colombia to the United States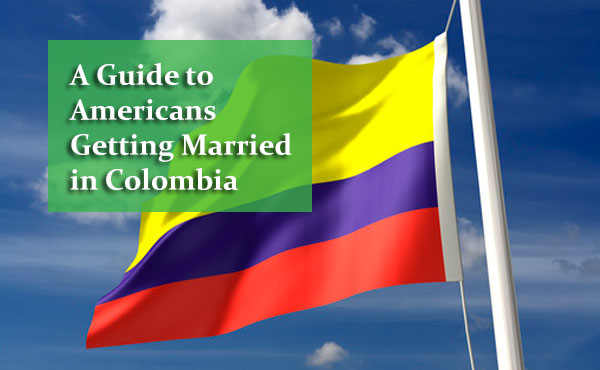 RapidVisa is the premier visa processor for people bringing loved ones from Colombia to the US. Let us take this stressful process of your hands and give you peace of mind to know that you are in the best hands in the industry. Whether you need an AOS (green card), or a spousal, fiance or parent visa, we have you covered.
United States Embassy, Bogota Colombia
Embassy Website: https://co.usembassy.gov
Embassy Phone Number: 011-57-1-315-0811
Embassy Email Address: IVBogota@state.gov
URL for scheduling the interview online: https://usvisa-info.com/en-CO/selfservice/ss_country_welcome
Can fiancé/spouse attend the interview: Yes
Where to pay the Embassy fee: At Helm Bank or credit card by phone.
Local language documents need translated: We can return most original documents if you also bring notarized photocopies to your interview. If you already included an English translation in the documents you submitted to USCIS as part of the petition process, you do not need to provide additional English translations or duplicate copies.
Medical Examination Fee: As of March 2014, the exams will have a MAXIMUM price of 315.000 Colombian pesos (subject to change) per adult.
As noted below some children are required to get Tuberculin skin testing at an additional cost.
* 165.000 (Colombian pesos) for the general physical examination;
* 150.000 (Colombian pesos) for blood tests (Serology and X-rays);
* 42.000 (Colombian pesos) for Tuberculin skin testing for children between two and 14 years of age.
Please note that there may be additional costs required for vaccinations.
Embassy appointment scheduling method: Go to https://ceac.state.gov/genniv/ to fill out the online DS-160 Nonimmigrant Visa Application Form and print the "Confirmation Page" with a barcode.
Medical appointment scheduling method: By calling the approved physicians assigned
Number of photos required for the Embassy Interview: 4
Number of photos required for Medical Examination: 2
Reciprocity by Country (Documents by Country): https://travel.state.gov/content/visas/english/fees/reciprocity-by-country/CO.html
Embassy/Interview instructions for K visas: For complete instruction, click here.
Embassy/Interview instructions for immigrant (CR-1/IR-1/IR-5) visas: For complete instruction, click here.
Medical examination instructions: For complete information regarding Medical Examination and Vaccination, click here.
Others: Visa Forms & Fees, Packet 4, FAQ's
Testimonials from Colombia
RICK'S TESTIMONIAL
We really love RapidVisa There are actually many reasons why we have fallen in love with this company. When my fiancé discovered rapidvisa.com and told me about it, it was the thing that really got our marriage plans moving forward in an organized way. This service put the whole process in very reasonable and digestible perspective from the very start. The rapid visa site is so very user friendly and the format is so step by step and easy to understand. Having access to constant up to date info which Rapid Visa provides, saved us countless hours of research we would have had to do on our own. Rapid Visa's knowledge was really what gave us both the confidence that we could actually succeed at doing this.
There have been many times during the process that I've had questions and concerns. Many many times I've either chatted online with a rapid visa representative or a few times I've called and spoken on the phone to them. My most frequent chats, I believe, were with Johben, and he's always been helpful and kind. I loved actually meeting Johben and several others this week after I attended my fiancé's embassy interview in Manila.
The fiancé applying for the visa is the one faced with the most pressure, more so than the fiancé who's the sponsoring K-1 petitioner, in my opinion. And this is perhaps where most of my gratitude came in this process because my companion very quickly was made to feel like he had friends at the local Manila Rapid Visa office who cared about his success with being united with me. That gave us both an amount of comfort that we really can't put a price on. When you're in love, it's a personal matter that you certainly don't want to have hindered or oppressed by daunting government rules or blockades. I feel that Rapid Visa calmed and comforted my companion like a true friend throughout this process. I love them just for that
ADRIAN'S TESTIMONIAL
On my first visit to RapidVisa, I was already feeling the support from them. The staff were very courteous to assist me with my case. They answered all the details I was curious about and they clarified the steps for me. When I was still in the process of paying the embassy fee, they had everything organized for me so that all I'd do when I get to the bank is present the documents. This is also the same for the medical exam and the CFO seminar.
The staff who handled most of my case was Dan. He was very friendly and non-discriminatory. He made the process of the application fun and cool. He was also really accommodating that he came with me down the building to point the direction of where I'll have my medical exam. Another staff named Juliet was very supportive too that she assisted me with my case even when I got to their office beyond the working hours. With those said, I'm sure that all the other staffs are as helpful and friendly as they are.
With RapidVisa's help, our plan of living together was accelerated. I'm not sure if we have the quickest case but it was prompt enough to not run our patience out. I am so glad we saw the ad on google and learned about this company and of course, chose it.
Jan 6, 2014 - petition mailed to USCIS
Jan 14, 2014 - USCIS Case Acceptance Confirmation
Feb 18, 2014 - Petition Approved
March 14 - NVC number
March 25-26 - Medical Exam
April 7 - US Embassy Interview
April 23 - Flight to Utah
June 10 - Wedding
~ Rick and Adrian
Rick and AdrianPhilippines / United States of America

From our Facebook Page:
I just wanted to say thank you so much for helping me and my Elena in this Immigration process. The amount of paperwork to apply for a K1 Visa is overwhelming to say the least. Your process in finishing all necessary paperwork was great. Your staff was always kind and helpful. Keep up the good work...…
~ Nathan and Elena
Nathan and ElenaUkraine / United States of America

I would like to thank Rapid Visa for the great help they extended to us. Due to my hectic schedule Rapid Visa assisted me to expedite my husband's immigrations documents and the fee is so affordable. I recommend to anyone who need help for processing their immigration papers to please contact Rapid Visa specially my agent Mr. Albert Basilan who willingly spent time and effort and so patiently enough to listen and advice us to our concerns regarding our paperwork.
Keep up the great job Rapid Visa! Your help and support is highly appreciated. Thank you very much.
Sincerely yours,
~ Rebecca August and Ariel Rayco
Rebecca August and Ariel RaycoPhilippines / United States of America