We speak Tagalog & Visayan!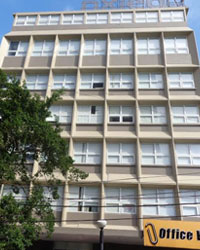 Our Manila Office
1140 Roxas Boulevard Suite 405 Ermita, Manila Philippines 1000
Phone: 02-354-4566
Monday - Friday 8:00 AM - 4PM
Appointment Recommended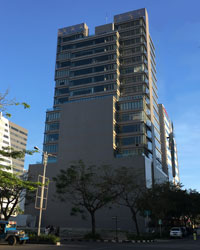 Our Cebu City Office
14th Floor Cebu IT Tower 2 Archbishop Reyes Ave. Cebu Business Park, Cebu City, Philippines 6000
Phone: 800-872-1458
Monday - Friday 8:00 AM - 4PM
Appointment Recommended
Map
Resources for Philippines
Testimonials from Philippines
Hello everyone!
I would like to take opportunity to thank rapid visa for helping me & my husband on processing my spousal visa. We got married last July,2016 in Philippines. We started our visa processing last December,2016.Thank God that rapid visa is there, since me & my husband don't know what step to first make. Because it is both our first time on processing our visa. Their agent always guide us & answered all our questions anytime we need it from the beginning till our visa was on hand. After more than 8 months, my visa & our son's visa got approved! And now, were already here in USA. Our own family was complete now & no more LDR.
Thanks rapid visa!!! God bless...
~ Brian and Maria
Brian and MariaPhilippines / United States of America

It took 4 months and it was worth it. When we started the process everyone said it would take longer but with the help of Rapidvisa we are together in Denver and will marry within the month.
The fact that Rapidvisa spoke both English and Spanish was priceless. They were with us every step of the way. We plan to use the service for our Adjustment of Status.
The price was right and everyone pitched in to a process that no one can tell you about. It's difficult. Don't go it alone. Rapidvisa has been worth every penny.
When it was over this is how we felt...
~ William and Maria
William and MariaMexico / United States of America

We would like to thank the Rapid Visa for assisting us throughout the process from Fiancée Visa then now AOS. We are so glad that we found you here because like me working and no time on following up the paper works. You did the great Job guys for people like us to be together. I know it's quiet expensive but it's really worth. Promising job! what we did with my fiancée was keep waiting when somethings arrived on the mail box. Well, It's worth for the waiting for everything was done successfully by God's help. Now my Fiancée was my wife. We are processing the AOS. Whatever we need to do for my wife status here. We will continue keeping in touch to Rapid Visa and use your service. God Bless! Thank you Lord and to Rapid Visa so much!
~ Louis and Mira
Louis and MiraPhilippines / United States of America