The K1 visa is valid for 90 days from the time the alien enters the U.S. That means, you're expected to fulfill the visa's purpose of getting married within this time frame. But, what if you don't?
This is a common question we get that can add a lot of stress to anyone's situation. There are a few different circumstances you might find yourself in this situation. You could have gotten married later than the 90 day fiance visa period, or you may have changed your mind about marriage altogether, and you're now months past the visa expiration date.
So... What happens?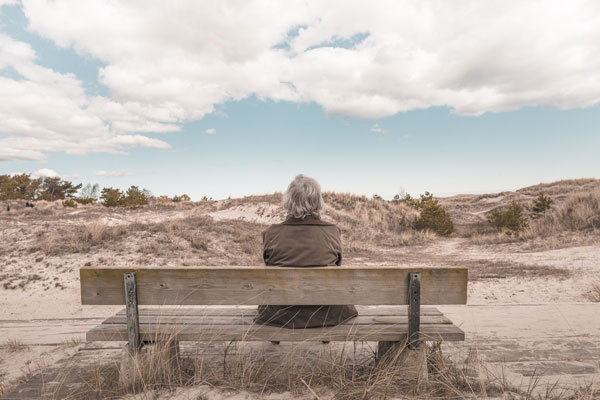 1. We got married, but it was more than 90 days after entering the US.
The good news is that you are most likely able to still adjust your status in this scenario, if it's within a reasonable amount of time, because you did enter the U.S. legally.
The bad news is that if you go over 90 days without marrying (ie. 90 days and 1 hour), you'll have to submit form I-130 along with your adjustment of status. This will cost you an extra $420 in the form of the USCIS filing fee.
In addition to these, you may also need a new medical exam, and will be scrutinized by a consular officer about why you didn't marry in time.
Try to avoid these "procrastination fees" and get married within your visa period.
Tip: If the date of the ceremony is an issue, consider getting married in court and having a nice reception at a later date. There is no reason to miss the 90 day deadline.
2. We decided not to get married because we simply had a change of heart.
Fair enough. This is not as uncommon as you might think. Hopefully, you will know this before the expiration, and can depart before the visa expires. Unfortunately, the alien will need to return to their country. If you go more than six months beyond the visa expiration, you may be banned from re-entering the U.S. for three to ten years. So it's best to leave as soon as you know you're not getting married. Unlawful presence in the U.S. can have life-changing ramifications.
Flow chart: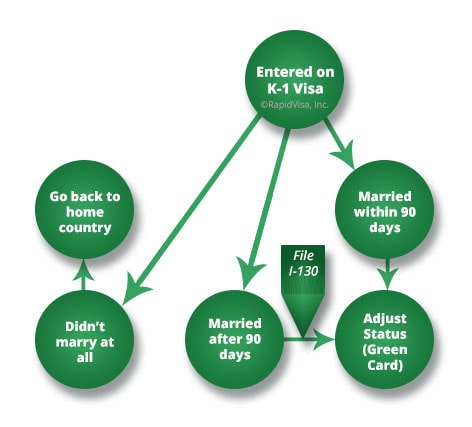 Disclaimer: The contents of this post were accurate to the best of our knowledge at the time of publishing. Immigration is constantly changing, and old information often becomes outdated, including procedures, timelines, prices, and more. Take note of the publish date. For archival purposes, these posts will remain published, even if new information renders them obsolete. Do not make important life decisions based on this content. No part of this post should be considered legal advice, as RapidVisa is not a law firm. This content is provided free of charge for informational purposes only. If anything herein conflicts with an official government website, the official government website shall prevail.