Drop Box (????RapidVisa Term)
A Drop Box is a cloud storage feature in your account as a paid RapidVisa customer. It's a secure and faster way to transfer supporting documents to Assembly team instead of mail it (except those documents need original signature) to our office physically.
When you upload documents to your drop box, your account will automatically send us a message so that we know the documents is for your petition. On the other hand, if you send any support request or documents to us through email, we won't be able to find out what petition is the document for. Drop box is also a secure tool to keep your sensitive documents that related to your petitions such as divorce certificate or bank statements. You can log into your account from anywhere at anytime, even with different device. You can use it to transfer documents to your beneficiary.
To use drop box, simply drag and drop the documents or click select file and choose the file to upload.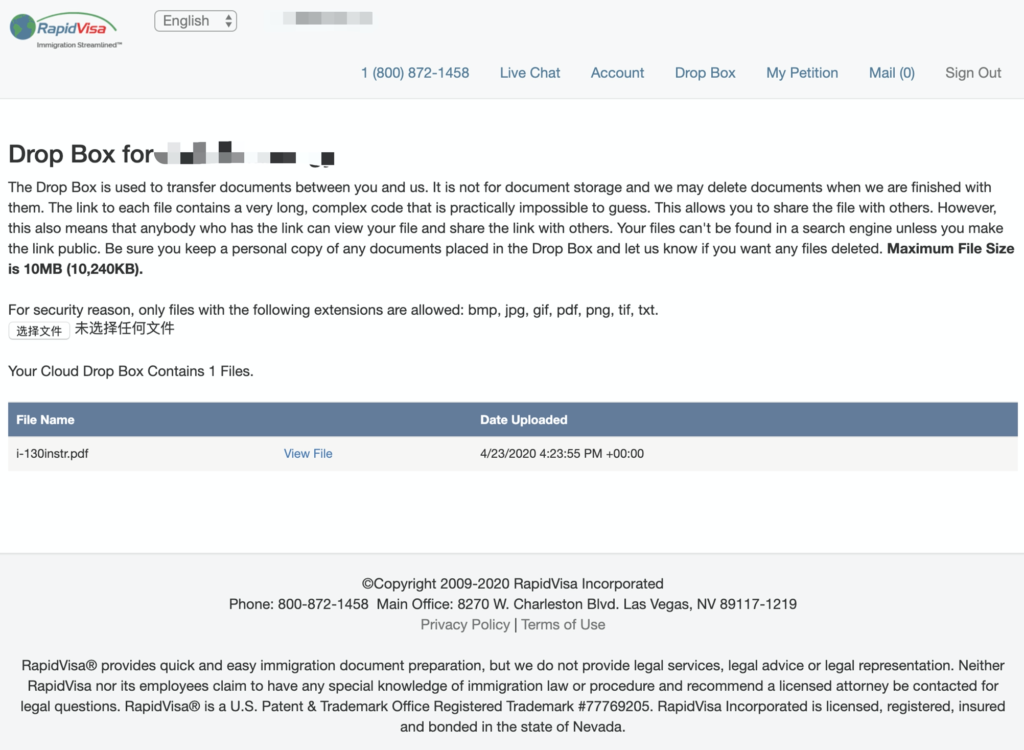 Related Articles:
What's Included in Our Service?