Great news for all immigrant visa applicants! As of November 12, 2014, the National Visa Center announced it will no longer be collecting original civil documents in support of immigrant visa applications. So now, instead of having to send your original birth, marriage and police certificates, you can send photocopies. This doesn't include the original Affidavit of Support which will still need to be signed by the applicant to the NVC.
The method of having to send originals has been a pain point for our customers for a long time, and now we're glad the NVC has made this adjustment. It should mean less stress on applicants, and quicker turnaround. Unfortunately, however, this change only applies from November 12 and forward.
Related: Never send original supporting evidence to USCIS
This change affects all our CR-1 spousal visa and IR-5 parent visa customers.
If you have any questions about your application in process don't hesitate to contact us.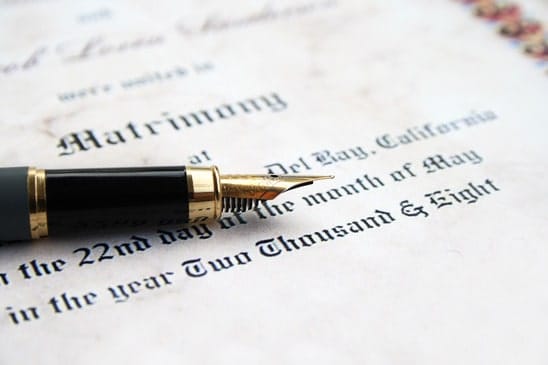 Source: National Visa Center memo.
Disclaimer: The contents of this post were accurate to the best of our knowledge at the time of publishing. Immigration is constantly changing, and old information often becomes outdated, including procedures, timelines, prices, and more. Take note of the publish date. For archival purposes, these posts will remain published, even if new information renders them obsolete. Do not make important life decisions based on this content. No part of this post should be considered legal advice, as RapidVisa is not a law firm. This content is provided free of charge for informational purposes only. If anything herein conflicts with an official government website, the official government website shall prevail.