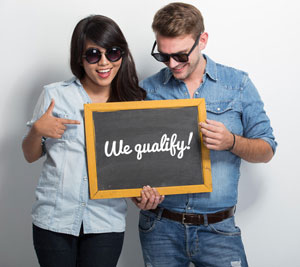 Not everyone will meet the K-1 visa requirements. This list is the main k-1 visa eligibility requirements, but every petition is different. USCIS and consular officers are different and some countries may have additional requirements.
If you work with an immigration attorney, or a fiance visa agency, they will carefully review your situation to verify that you meet all of the requirements.
The petitioner of a K-1 visa must:
1. Be a United States Citizen
The U.S. petitioner must be able to prove he or she is a United States citizen. Green card holders are not eligible for the k-1 visa. They are, however, eligible for a CR1 visa, although the process can take up to two years or longer.
2. Be Legally Free to Marry
If the petitioner was ever married before, he or she must provide proof that any such marriage has been legally terminated through death, divorce, or annulment. This is usually proven with evidence such as a death certificate or divorce decree.
3. Intend to Marry Within 90 Days
The petitioner must convince USCIS agents and consular officers that the relationship is "bona fide", and that he or she truly intends to marry within 90 days of entry. This is to avoid fraud from scammers marrying U.S. citizens for the sole purpose of immigration.
4. Have Physically Met the Fiance Within 2 Years
The couple must prove that they have physically met in person at least once within the last 2 years. This doesn't mean they need to know each other for 2 years, just that within the last 2 years, they have met. Skype doesn't count.
5. Meet the Income Requirement
Some visas count on the alien's financial ability. The K-1 visa counts on the U.S. petitioner's financial ability. They must meet the minimum income requirements, or use alternatives to meet the requirement.
Options If You Don't Meet the Requirement
Assets

You can use 1/3 of the dollar value of certain assets, such as real estate, stocks and bonds.

If you have someone willing to co-sponsor, such as a family member or friend, you can use their income.
In certain cases, you may be able to use a joint sponsor or assets in lieu of income. Please call us for specifics on your situation.
NOTE: The income requirement is one of the most common reasons for denial. You need to prove you qualify through documents like tax returns and pay stubs.
IMBRA Requirement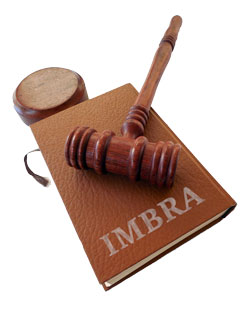 IMBRA stands for International Marriage Broker Regulation Act. K-1 visa petitioners must disclose in their petition if they have met through a marriage broker. In addition, they must provide the signed, written consent form that the IMB obtained from the beneficiary authorizing the release of his or her personal contact information.
If you have been convicted of certain crimes (or attempted them), you may be disqualified for a K-1 visa as per IMBRA. You are required to disclose records of incidents such as domestic violence, sexual assault, child abuse and neglect, dating violence, elder abuse, stalking, homicide, murder, manslaughter, rape, abusive sexual contact, sexual exploitation, incest, torture, trafficking, peonage, holding hostage, involuntary servitude, slave trade, kidnapping, abduction, unlawful criminal restraint, and false imprisonment.
To see if you may qualify, use our K-1 Visa Eligibility Calculator.