In 2013, US citizens of Indian descent successfully petitioned for 6,467 parent visas from India. If you're a US citizen over the age of 21, and you want to bring your parents over to the USA, you can, with an IR-5 parent visa. Green card holders aren't eligible to petition for their parents only US citizens. So if you're a US citizen over the age of with a parent in India, you are eligible to petition for your parent using an IR-5 visa.
Get started free.
The first thing to do is go to here and sign up for a free account. Make sure to select "IR-5 Parent Visa" as the petition type. Don't worry about payment at this point. Our system allows you to fill out 100% of the questions for free. You only pay when you're ready to actually print and file the petition.
Hurry up and wait.
Within four business hours after payment, our staff will review your petition answers and produce your petition documents, forms and letters. We'll enable them to print and you will just print, sign and send it to the USCIS for processing. When you print, a few of the pages of your customized packet will give a detailed list of items to include to mail. If you get the premium review service, you'll send the packet to us in Colorado, and our staff will physically look through it for errors and accuracy two more times. Our petition team will then assemble it just the way Uncle Sam likes it, along with all assembly materials. We'll then Priority Mail it to the USCIS for processing.
In a couple weeks, you'll receive a letter from the USCIS letting you know they have received it. They'll assign it a case number and from this point, you'll simply have to wait.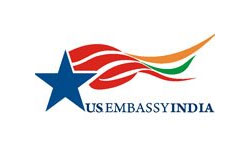 After a few months of waiting, you should get an approval notice from the USCIS. This just lets you know that this phase of the process is approved. They'll then forward it on to Department of State for yet another step of approval.
The home stretch.
After a couple months, your parent will need to travel to New Delhi, to the US Embassy for a face to face interview. The interview is the final step in the process. An officer will approve or deny your parent's visa at this point. Don't worry - If RapidVisa helped you, and you got this far, and are truthful, denials are unheard of.
After just a few days, your parent should get their passport back with a visa stamped in. The visa is valid for 10 years and carries no conditions. The parent can later even apply for citizenship.
If you have any questions about the parent visa process, give us a call at 1 (800) 872-1458.
Disclaimer: The contents of this post were accurate to the best of our knowledge at the time of publishing. Immigration is constantly changing, and old information often becomes outdated, including procedures, timelines, prices, and more. Take note of the publish date. For archival purposes, these posts will remain published, even if new information renders them obsolete. Do not make important life decisions based on this content. No part of this post should be considered legal advice, as RapidVisa is not a law firm. This content is provided free of charge for informational purposes only. If anything herein conflicts with an official government website, the official government website shall prevail.