Latest Update: October 14, 2020 10:00am PST
Do I need a visa to visit my fiancé or spouse in the Philippines?
Yes, starting August 1, 2020, the Philippines has allowed the entry of foreign nationals with certain types of visas. For a full list of who can travel to the Philippines during the pandemic, please visit here.
If you are joining or visiting a Filipino spouse or child in the Philippines
You can apply for either a non-immigrant or immigrant visa for foreign spouse of a Filipino national.
If you are visiting your fiancé and you do not have an existing and valid visa
At this time, fiancés of Philippine nationals aren't eligible for this type of visa. We will update this page with more information as we receive it.
What's the process to get a visit visa to Philippines during COVID-19?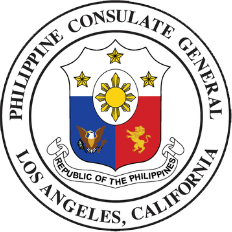 In an advisory published by the Philippine Embassy on August 5, 2020, foreign spouses need to submit evidence of marriage and proof that the Filipino spouse will be traveling with them or is in the Philippines for pre-processing through email in addition to the standard requirements for a visa.
Once you have passed the pre-processing, you can send your application along with all the required documents by mail or courier service to Philippine Consulate General in Los Angeles or Philippines Embassy in Washington D.C.. Here is a list of all the supporting documents.
It takes an average of 2-10 business days for visa processing. After you application is approved, your visa will be mailed to you in the return envelope that you self-addressed with prepaid postage.
What are the quarantine requirements?
A 14-day quarantine in a government-controlled facility is required. Individuals granted permission to enter by the Philippine authorities must have a confirmed booking for at least two days at a hotel accredited by the Philippine Tourism and Health Agencies while waiting for their COVID-19 test results. U.S. citizens must stay at the booked hotel until they receive a Philippine Bureau of Quarantine medical certificate.