Family visas from Colombia to the United States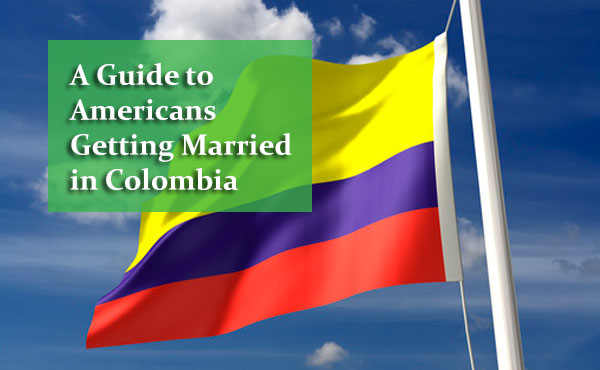 RapidVisa is the premier visa processor for people bringing loved ones from Colombia to the US. Let us take this stressful process of your hands and give you peace of mind to know that you are in the best hands in the industry. Whether you need an AOS (green card), or a spousal, fiance or parent visa, we have you covered.
United States Embassy, Bogota Colombia
Embassy Website: https://co.usembassy.gov
Embassy Phone Number: 011-57-1-315-0811
Embassy Email Address: IVBogota@state.gov
URL for scheduling the interview online: https://usvisa-info.com/en-CO/selfservice/ss_country_welcome
Can fiancé/spouse attend the interview: Yes
Where to pay the Embassy fee: At Helm Bank or credit card by phone.
Local language documents need translated: We can return most original documents if you also bring notarized photocopies to your interview. If you already included an English translation in the documents you submitted to USCIS as part of the petition process, you do not need to provide additional English translations or duplicate copies.
Medical Examination Fee: As of March 2014, the exams will have a MAXIMUM price of 315.000 Colombian pesos (subject to change) per adult.
As noted below some children are required to get Tuberculin skin testing at an additional cost.
* 165.000 (Colombian pesos) for the general physical examination;
* 150.000 (Colombian pesos) for blood tests (Serology and X-rays);
* 42.000 (Colombian pesos) for Tuberculin skin testing for children between two and 14 years of age.
Please note that there may be additional costs required for vaccinations.
Embassy appointment scheduling method: Go to https://ceac.state.gov/genniv/ to fill out the online DS-160 Nonimmigrant Visa Application Form and print the "Confirmation Page" with a barcode.
Medical appointment scheduling method: By calling the approved physicians assigned
Number of photos required for the Embassy Interview: 4
Number of photos required for Medical Examination: 2
Reciprocity by Country (Documents by Country): https://travel.state.gov/content/visas/english/fees/reciprocity-by-country/CO.html
Embassy/Interview instructions for K visas: For complete instruction, click here.
Embassy/Interview instructions for immigrant (CR-1/IR-1/IR-5) visas: For complete instruction, click here.
Medical examination instructions: For complete information regarding Medical Examination and Vaccination, click here.
Others: Visa Forms & Fees, Packet 4, FAQ's
Testimonials from Colombia
Thank you Rapid Visa. I know people who have used other services and are still waiting for their loved one. Only 6 months after signing up with Rapid Visa, my wife is in the United States with me. Your staff made this process so easy for Rona and I. We had many questions and concerns along the way, and you did a great job explaining the entire process. I would recommend your service to anyone. Thanks for being there for us.
~ Philippines
I would recommend your service to anyone.Philippines / United States of America

My name is Claudio, I found Rapidvisa on google search for Fiancé visa K1, I did a total research on the web and decided then, use the site. I have nothing but good things to say... I used for my fiancé Janicleide of Brazil to get her visa and it was approved with no problems. Now I am using it to get her adjustment of status, and just like the first time, everything was 1...2...3, FILL, PRINT and MAIL. All the information is there and the customer support is excellent. Thanks Rapidvisa!
Meu nome e Claudio Delira, eu encontrei Rapidvisa em uma busca de visto para noivos no google pesquisa, depois de conferir tudo na internete eu resolvi proseguir com o site. Eu nao tenho nada mais que boas coisas para falar a respeito, eu usei para minha noiva Janicleide do Brasil para conseguir o visto dela, foi aprovado sem problemas. Agora estou usando para fazer o ajuste de situacao, igual a primeira vez, tudo foi 1...2...3, preencher, imprimir e enviar. Toda informacao necessaria esta la, o suporte por telefone e email e excelente. Muito obrigado Rapidvisa!
~ Claudio and Janicleide
Claudio and JanicleideBrazil / United States of America

From our Facebook Page
Thanks to RapidVisa, Jean and I are together forever. They stick by your side 24/7 and never let you down from start to finish. It is well worth the money we spent. You get the satisfaction of knowing they handle all the paper work in correct order.
~ Greg and Jean
Greg and JeanPhilippines / United States of America