Family visas from Colombia to the United States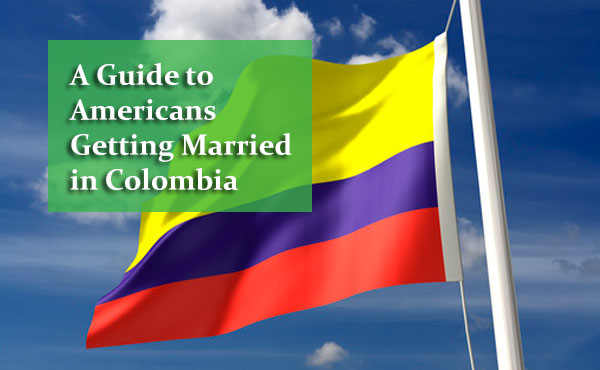 RapidVisa is the premier visa processor for people bringing loved ones from Colombia to the US. Let us take this stressful process of your hands and give you peace of mind to know that you are in the best hands in the industry. Whether you need an AOS (green card), or a spousal, fiance or parent visa, we have you covered.
United States Embassy, Bogota Colombia
Embassy Website: https://co.usembassy.gov
Embassy Phone Number: 011-57-1-315-0811
Embassy Email Address: [email protected]
URL for scheduling the interview online: https://usvisa-info.com/en-CO/selfservice/ss_country_welcome
Can fiancé/spouse attend the interview: Yes
Where to pay the Embassy fee: At Helm Bank or credit card by phone.
Local language documents need translated: We can return most original documents if you also bring notarized photocopies to your interview. If you already included an English translation in the documents you submitted to USCIS as part of the petition process, you do not need to provide additional English translations or duplicate copies.
Medical Examination Fee: As of March 2014, the exams will have a MAXIMUM price of 315.000 Colombian pesos (subject to change) per adult.
As noted below some children are required to get Tuberculin skin testing at an additional cost.
* 165.000 (Colombian pesos) for the general physical examination;
* 150.000 (Colombian pesos) for blood tests (Serology and X-rays);
* 42.000 (Colombian pesos) for Tuberculin skin testing for children between two and 14 years of age.
Please note that there may be additional costs required for vaccinations.
Embassy appointment scheduling method: Go to https://ceac.state.gov/genniv/ to fill out the online DS-160 Nonimmigrant Visa Application Form and print the "Confirmation Page" with a barcode.
Medical appointment scheduling method: By calling the approved physicians assigned
Number of photos required for the Embassy Interview: 4
Number of photos required for Medical Examination: 2
Reciprocity by Country (Documents by Country): https://travel.state.gov/content/visas/english/fees/reciprocity-by-country/CO.html
Embassy/Interview instructions for K visas: For complete instruction, click here.
Embassy/Interview instructions for immigrant (CR-1/IR-1/IR-5) visas: For complete instruction, click here.
Medical examination instructions: For complete information regarding Medical Examination and Vaccination, click here.
Others: Visa Forms & Fees, Packet 4, FAQ's
Testimonials from Colombia
Our Journey through CR1 visa. 🙂
>Mailed our case to USCIS on November 3, 2015
>USCIS received our case on November 5, 2015
>USCIS emailed our case number on November 9, 2015
>Received our official receipt from USCIS on November 16, 2015 (mail box)
>We are approved by USCIS on Dec 17, 2015 yey! 🙂
>Dec 24th 2015 our case was sent to the Department of State for visa processing.
>Dec 31st NVC received our case from USCIS yey!
> January 14th 2016 we got our NVC number and invoice ID! Yey! 🙂
>Jan. 15th 2016 we received our NVC welcome letter. 🙂 Thank you Lord!
>Jan. 20th 2016 received her Immigrant Visa Fee Invoice. 🙂
>Feb 1 2016 AOS and Civil documents was delivered to NVC.
>March 4th 2016 finally we got 3 N/A's. It is a sign that NVC have reviewed our case 🙂
>March 10th 2016 received my wife's letter of interview from NVC (email).
>April 4 2016 medical at St. Luke Hospital
>April 25 2016 interview at Manila US Embassy "she passed her interview" yey! VISA APPROVED!!!
>April 29th 2016 Visa on hand!!
>May 4th 2016 Wife has arrived in Alaska State ☺️:)
It has been a crazy ride. If it was easy, everyone would do it. Now LDR is over! Thank You Lord so much for this.
RapidVisa thank you for your help.
~ Jeffrey and Jomalyn
Jeffrey and JomalynPhilippines / United States of America

I would like to say before I started this whole process I had no idea what to file, what paperwork I needed to get and since my wife could only give me limited help, I almost gave up hope entirely Until I found the RapidVisa website and I must say they turned a nightmare process into something very step by step and very simple. They have helped me through the K-3 Visa with my wife and then through her adjustment of status and through them we got approved in no time. I think if it wasn't for them we would have been lost and I'm sure it would have been denied because of us filing the papers wrong. I must have called them and asked them a million questions, but Ben whom I spoke to most and Jocelyn were the friendliest and most helpful staff I have come across with any company. If you have any doubts about using this company, Please remove the doubts and go with them. You won't regret it.
~ Bill
BillPhilippines / United States of America

I was very satisfied & will recommend this site to anyone I know who is seeking a visa. The staff was very knowledgeable & professional. I felt the price was very reasonable for the service and I repeat customer.
~ Charles and Suni
Charles and SuniThailand / United States of America