Student Visa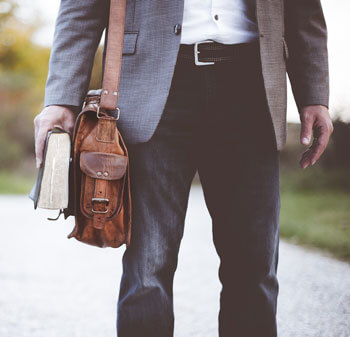 Student Visas
In this brief guide, you'll learn about the various types of student visas and how to go about getting one.
What is a student visa?
A student visa is a nonimmigrant visa given to foreign nationals who wish to study or train at an institution, school, or program in the United States. The course of study may be academic or nonacademic in nature, depending on the specific type of visa.
RapidVisa can complete your F-1, M-1, or J-1 visa application, prepare for your visa interview, and answer any questions you may have. Learn more here
The Main Types
There are 3 main types of nonimmigrant student visas: the F visa, M visa, and J visa.
F visa category: F-1 visas are given to foreign nationals looking to pursue full-time academic studies in the United States. Applicants must first be enrolled at an approved school, which may be a seminary, university, high school, elementary school, conservatory, accredited college, or other academic institution or program devoted to language training. Programs must be approved by the U.S. government and must lead to a certificate, diploma, or degree.
M visa category: M-1 visas are for foreign students looking to study at a vocational school or other nonacademic program. Applicants must be enrolled — with at least 12 semester (or quarter) hours — in a post-secondary business school, post-secondary vocational school, or community or junior college. The M-1 visa is similar in terms of process and eligibility to its F-1 counterpart.
J visa category: The J visa category is meant to foster intellectual and cultural exchange between countries. J-1 exchange visitor visas are given to foreign nationals planning to come to the United States as part of an approved exchange program either to study, teach, instruct, lecture, consult, conduct research, receive training, share a special skill, or train as a graduate medical student. Applicants must have an approved exchange sponsor, which may be a private-sector program, academic institution, or government program.
Cost and Timeline
IMPORTANT UPDATE: Nonimmigrant visa fees, including student and exchange visas will go up on May 30, 2023. Find out more about the latest announcement on the fee increase from the U.S. government here.
Applicants will need to pay either $350 (F and M visa applicants) or $220 (J visa applicants) for the SEVIS I-901 fee. All student visa applicants must also pay the nonimmigrant visa application fee, which is $160. In certain countries, applicants will need to pay a reciprocity fee (sometimes called an issuance fee).
The timeline will vary depending on the embassy. In Berlin, the current interview waiting time is 10 days, but in Mexico City the wait time is 29 days. Some applications may require further administrative processing, which would extend the timeline. The consular officer will tell the applicant if this is necessary.
General Application Process
The application process will vary depending on the applicant's particular circumstances. Different countries have slightly different procedures, so it's always a good idea to contact the U.S. Embassy or consulate ahead of time.
Enroll in an Approved Program
Applicants must first apply to and be accepted by an approved school, institution, or exchange sponsor. Once enrolled, the prospective student will be registered with the Student and Exchange Visitor Information System (SEVIS). The applicant will then need to pay the SEVIS I-901 fee, which may be waived in some cases. Applicants should receive either Form I-20 (for F and M visa applicants) or Form DS-2019 (for J visa applicants) from their school or program.
Fill Out the Online Nonimmigrant Visa Application
Once registered with SEVIS, the applicant can complete Form DS-160 (officially called the "Online Nonimmigrant Visa Application"). While filling out this form, they will need to upload a photo that satisfies certain requirements.
Schedule and Attend Interview
The applicant will need to schedule an appointment in their country of residence. While they are permitted to apply in another country, they might find it harder, in this case, to satisfy the visa requirements. Prior to the interview, the applicant should be sure to gather all the required documents, including their valid passport, DS-160 confirmation page, Form I-20/DS-2019, photograph, and receipt of payment for the application fee.