An Immigration background checks have three components. All potential US immigrants must pass these three tests to secure a visa interview: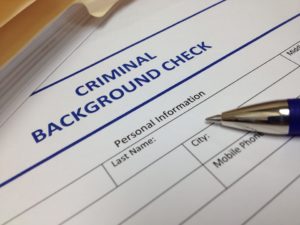 Interagency Border Inspection System (IBIS) name check
FBI fingerprint check
FBI name check
The IBIS screening is a check run by officials at a port of entry. IBIS name checks use a centralized system that quickly produces findings. CBP knows instantly whether or not additional system searches are required for the immigration applicant.
Fingerprints are obtained by USCIS at a biometrics appointment. FBI fingerprint checks are then performed by the FBI in West Virginia. Fingerprint checks generally take between 24 and 48 hours. If an applicant's fingerprints are associated with a criminal record, the immigration application is almost always denied.
FBI name checks are checks conducted by the National Name Check Program in DC. The potential immigrant's name is checked against several databases of known criminals and suspects.
If none of these background checks produce a positive result for criminal activity, interviews for visas are scheduled.
Related Articles: