Need a Fiancée or Spousal Visa from South Sudan to USA?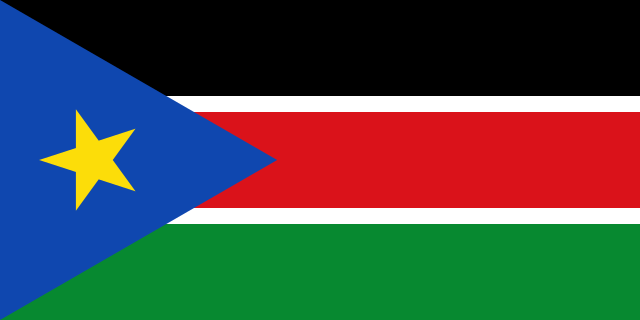 The U.S. Embassy in Juba does not provide visa service at this time. South Sudanese citizens should apply at the U.S. Embassy in Nairobi, Kenya.
US Embassy Info in South Sudan
See: https://ss.usembassy.gov/visas/for more information.
Reference:https://ss.usembassy.gov/visas/
Testimonials from South Sudan
TO ANYONE THINKING OF USING RAPID, I RECOMMEND THAT YOU READ MY ENTIRE LETTER. IT IS TO YOUR ADVANTAGE.
My fiancée Zeny from the Philippines and I are both about 50 years old and are average or above average in intelligence. Zeny is currently an HR Director for a hotel and resort management co. in Manila. I am a QC director for a co. here in America. She and I are comfortable with paperwork. We looked into the process and the paperwork we were about to have to complete for our visa application. We were sure between us that we could easily complete all the forms with no problem, but we also learned in our research that a few mistakes in our paperwork could cause some lengthy delays. May I add that we did do some extensive research even before we started. We decided to look into finding someone who specializes in this process for a back up to look over our paperwork before we sent it to the United States Citizens Immigrations Services. ( USCIS )
We chose Rapid. Might I say it was the best few hundred dollar investment we could have made. We even visited their Manila Office while I was in the Philippines meeting Zeny for the 1st time in person. Zeny and I completed all of our paperwork on the fool proof Rapid site, then put it all in order as required by the USCIS, mailed it to rapid for them to review it.
Yes Zeny and I were right ! We had easily completed everything correctly. Rapid notified us immediately that all of our paperwork was in perfect order and no correction were needed, and they would mail it for us to the USCIS that same day. We got the notice that our application had been received and were given a tracking number for our case. So we really did not need Rapid. OR SO WE THOUGHT !
Now here is why I recommend Rapid to you all.
Now we had reached this point with our application and then the days turned into weeks, and the weeks turned into months with no word. Nothing yet week after week with our tracking Number. This will be the longest wait of your life. You will sign into the USCIS site for mobile updates on your case sent directly to your phone, and email updates on your case to to your email address, you will log onto your tracking number and no word. Nothing but silence. But we had the serenity and peace of mind knowing that Rapid had already approved our app before they mailed it. They are professionals in this field. This is what they do for a living. Their jobs depend on it. You have peace of mind just knowing that these professionals have already looked over your entire package and approved it before it ever reached the USCIS.
Praise our Lord, Zeny and I got our post decision in a short 3 months. Only formalities now. We made it already. I would like to give a special thanks to Jenn at Rapid. Thanks Jenn. You Rock. Your support is awesome. Zeny and I also know that once she is here in America, it isn't over yet. Lots more paperwork and details. Yes we will be using rapid for sure. You have my permission Jenn to use anything from any part of our journey that you might think would help Rapid. Thank you Rapid and thank you Jenn.
You do know that Zeny and I have recently received our letter from the NVC.
I would like to say a special thank you for all your support and help with getting us to this point. I would like to think that Zeny and I could have made this far without you and rapid, but now I am so glad we had all of you at rapid behind us. Especially you Jenn. Knowing now what we did not know when we started, you and Rapid are the best money we ever invested. Jenn you tell your boss Ben he gets an A+ for his step by step site. Excellent user friendly step by step fool proof guide. You cant do it wrong with Rapid. Great company Ben. Great staff as well. Thanks Jenn. Thanks Ben. You have our permission to use anything from us that might help you help others. You can even mix and match any parts if you need. Just keep doing what you do best.
~ Ronnie and Zeny
Ronnie and ZenyPhilippines / United States of America