Need a Fiancée or Spousal Visa from South Sudan to USA?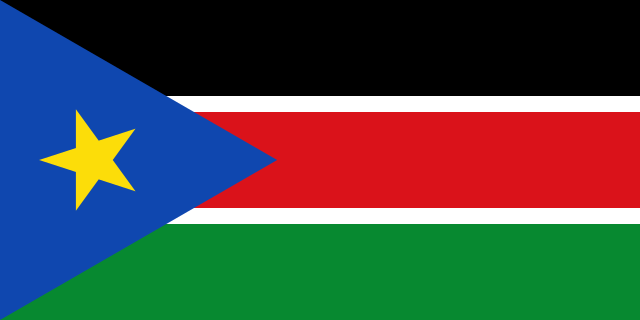 The U.S. Embassy in Juba does not provide visa service at this time. South Sudanese citizens should apply at the U.S. Embassy in Nairobi, Kenya.
US Embassy Info in South Sudan
See: https://ss.usembassy.gov/visas/for more information.
Reference:https://ss.usembassy.gov/visas/
Testimonials from South Sudan
Hi my name is Jon and my wife's name is Maricel. For us Rapid Visa, is like our home our family why because that day we've fall in love from each other all we can think about is we can't wait us to be together. As I remember every holiday of mine in USA I always looking forward to visit my wife in Philippines and she's also looking forward to having me next to her, so every time after my vacation she dropped me at the airport she's always crying because being in love with different.
Countries is wasn't easy, it is heavy when you leave your love of your life, so one day I just told her don't worry honey I'll do my best to bring you here so we can have each other again and cry for happiness not cry for pain because I need to come back to USA so I did my best but I'm afraid if I can't make it so one day when I open my laptop I see this Rapid Visa so I click it on and read everything so I said oh God thank you for this wonderful sign I can't wait to tell her so I just start taking to Rapid Visa staff start creating my account then we start work it, then when I was tell to my wife you don't need to cry anymore every time you sees me in Facebook I will get you there she said how I said Rapid Visa service they all so nice and very helpful so we did everything from step to step until she get in USA, so for us this is our 3rd time now using Rapid Visa service, because this company is being a greatest part of our life our journey. I believe this Rapid Visa makes couple family or anyone happy. As I believe marriages is not perfect we fight we argue but at the end of time to LOVE from each other still there as this Rapid Visa give their true love and dedication to help us make our love strong together so for us our success is and enjoying each other is just because of the love and guide from this company for me this company not just a job this company is a real home for all of us.
To Rapid Visa staff especially to miss Weng thank you from the deepest part of our heart for your help and guide us. May God bless us all.
~ Jon and Maricel
Jon and MaricelPhilippines / United States of America